Firstly, "temporary" art, a piece of fabric tied together. It looks a bit like some kind of weird teddy bear. xD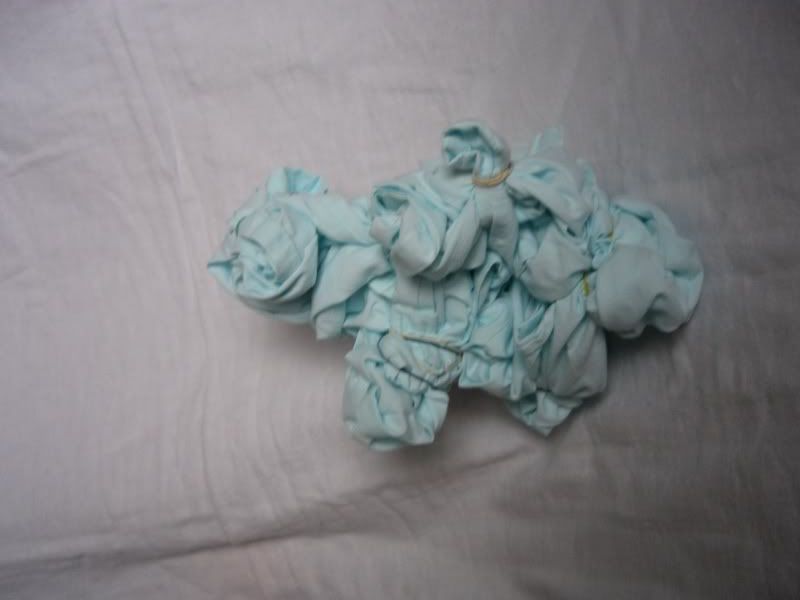 And then I put it in the washing machine and dyed it. The result is here. (I do like it, though I think that I have to get a pot fot boiling fabrics to dye them. You can't really control washing machine batik at all. :P)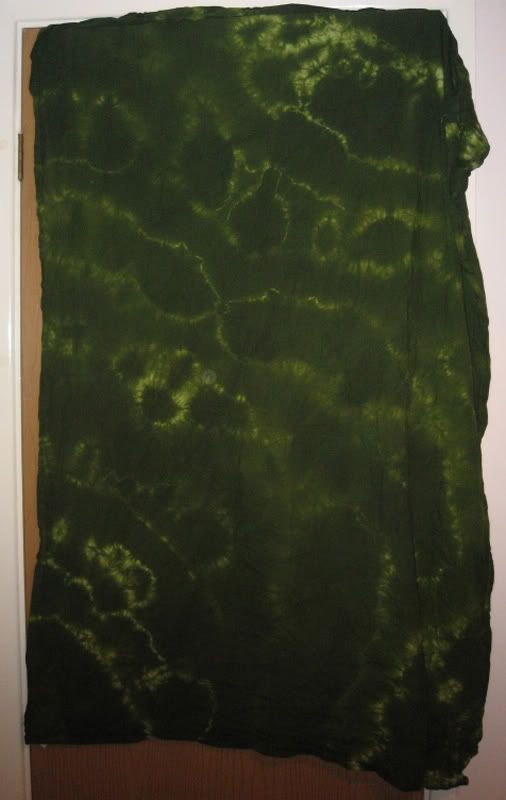 Iris,
sincerely
I'm late again... :S It just took me long time today, and now I forgot myself to read a handicrafts forum. Anyway, today's (or yesterday's here :P) things:
Feeling Mostly:

accomplished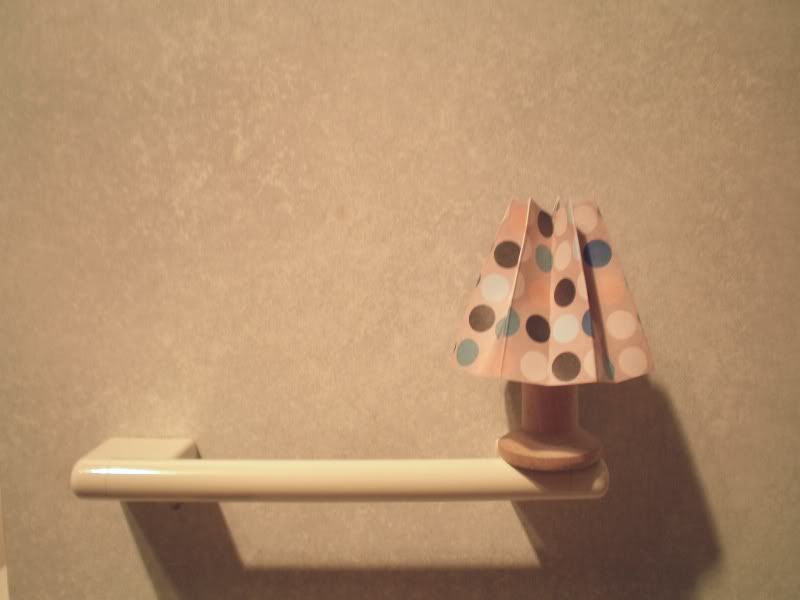 Iris,
sincerely
P.S. I made a bargain today. First we went to a charity shop where I discovered this "Lace-making kit", and it cost £2. In Hobbycraft we saw the same thing, and there it was £22! :D I don't think I manage to get good enough to show you something in this month, though.
Since I didn't have much time today, we went to Hobbycraft (where I went completely mad; I have so many threads now I don't need to shop for years :P, and other things I probaly won't use in a while), I only made a tiny thing. It's a table lamp for doll house. Made from spool for thread, bit of folded paper and glue. :) (Which reminds me. We had much fun in the doll house section, looking all the wee tiny things there, like toys and glasses and lawn mowers and perfume bottles made from beads and crockery and food. :D)
Feeling Mostly:

falling over yet happy
Mme. de Pompadour's loverly green dress
. :)
Beware, the scan is BIG! :)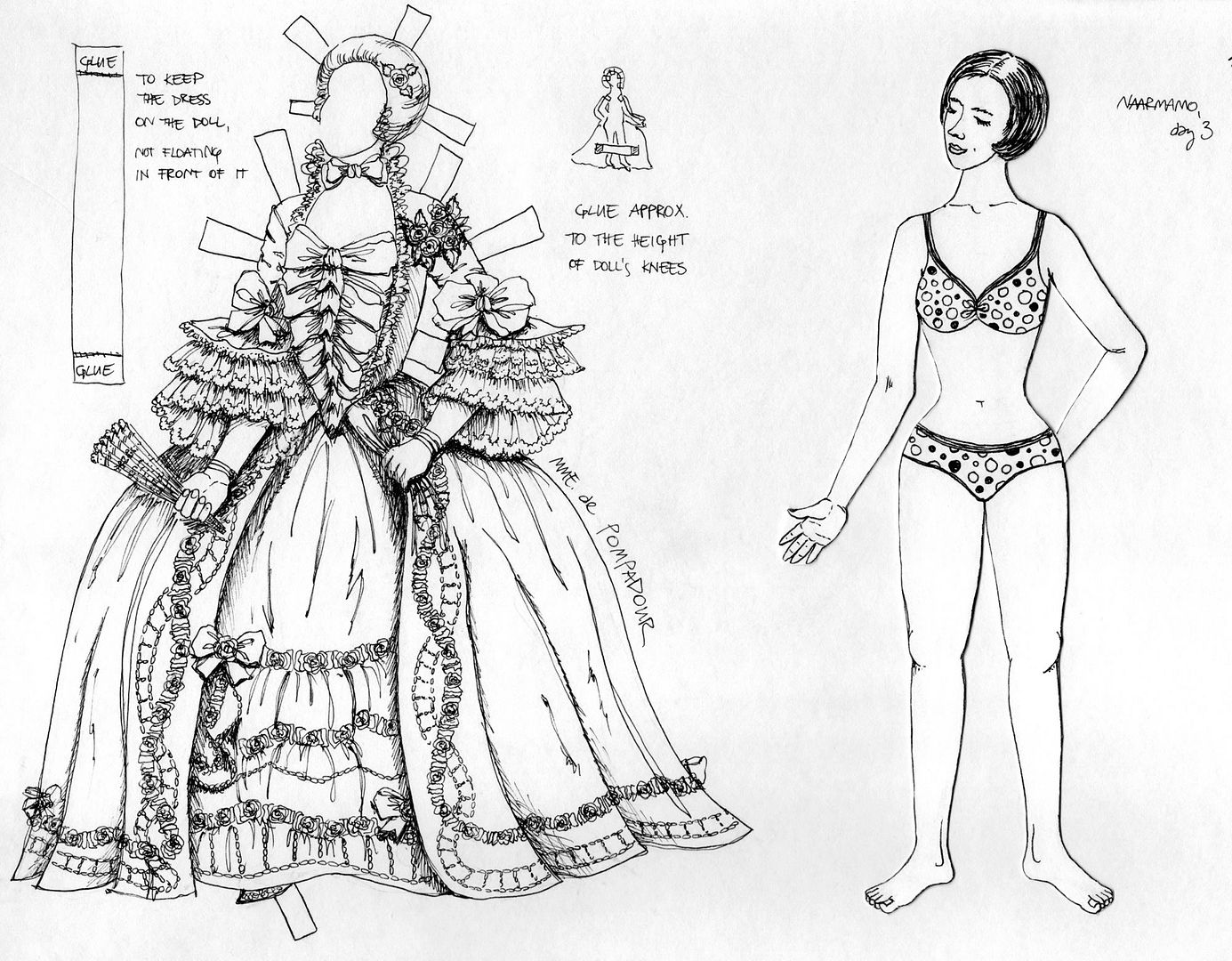 Iris,
sincerely
P.S. I know the doll's waist looks weird, I wanted to illustrate how wearing a corset every day changes your body permanently. (This will be the doll for 16th to 19th century costumes) I do have a previous scanned pic of her where she looks like a normal woman. ;)
I have had this idea making a blog about costume history for children, with paper dolls and their clothes, explaining how they worked and why (sometimes) they were worn. Here's the doll and one costume I drew today - my interpretation of
Feeling Mostly:

accomplished


Iris,
sincerely
Feeling Mostly:

giddy

Classical Music:

Björk - Mouth's Cradle
| | | |
| --- | --- | --- |
| 1 | 2 | 3 |
| | | |
| 4 | 5 | 6 |
| | | |
| 7 | 8 | 9 |
| | | |
| 10 | 11 | 12 |
| | | |
Iris,
sincerely
Rasmusele synnipäwaks.
Feeling Mostly:

accomplished

Classical Music:

The Beatles - Birthday
I made them quite a long time ago, last year at least and planned to make more in every category. I still have the notebook somewhere upstairs with several pages of ideas. Anyway, at some point I must have decided to upload at least these, but then I did forget them until now, as I was looking for some RoS icons. :D Enjoy! :)
Lookalikes
| | |
| --- | --- |
| 1 | 2 |
| | |
Some Jeremy Brett icons! :D
The Antique Shop:

here

Classical Music:

Doctor Who - Planet of the Spiders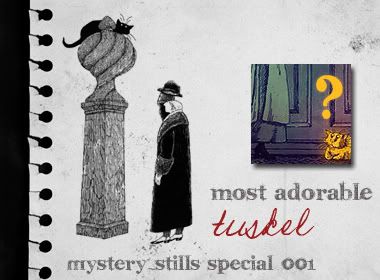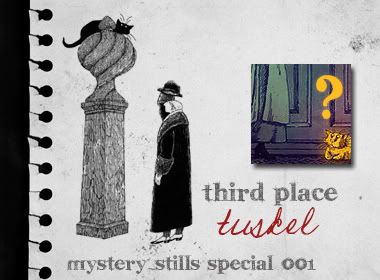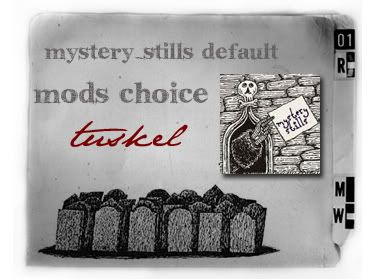 Feel free to use the icons, if you can. :)
.

.


.

.

Here they are :)