*WARNING WARNING* Very image heavy post behind the cut!
Some of the photos are blurry, because for obvious reasons there is little light in the museum, I do not have a tripod, and my camera is just a little digital soap. :) Added my own drawings because a) I didn't take full height photos of some costumes b) I wanted to practice more with the pen tablet. So don't mind if they're a bit crappy. ;)
There is some more (but not vey much) information available about every garment. If you want to know, then just ask.
Blue woven silk dress (gown and petticoat) with coloured flowers (1742). Fabric designed by Anna Maria Garthwaite.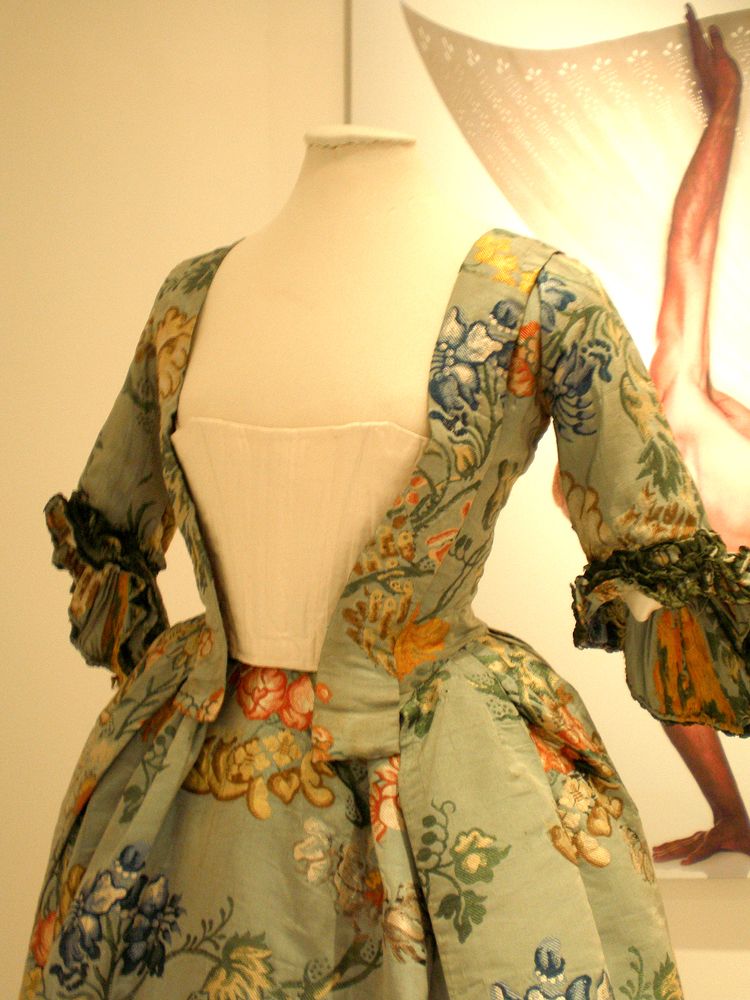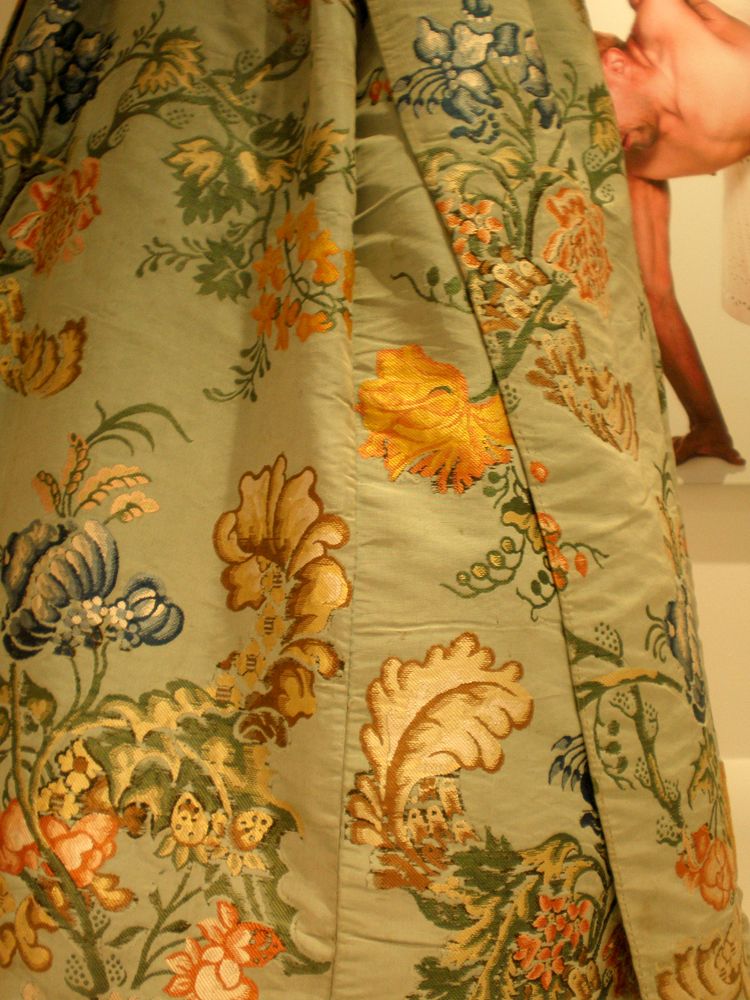 This is scanned from the museum leaflet.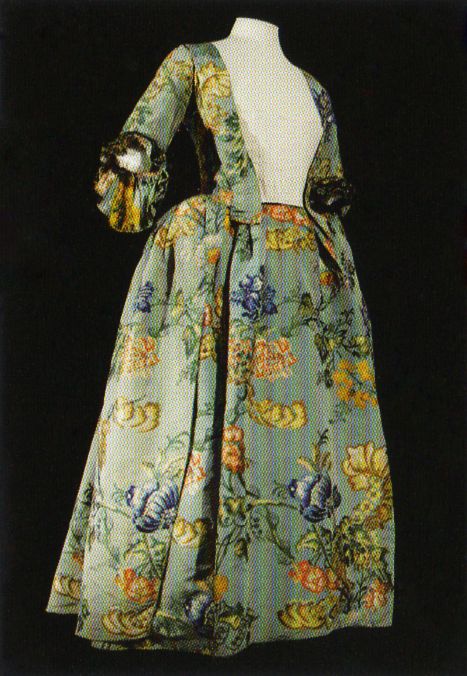 Black and petrol blue velvet day dress (about 1895).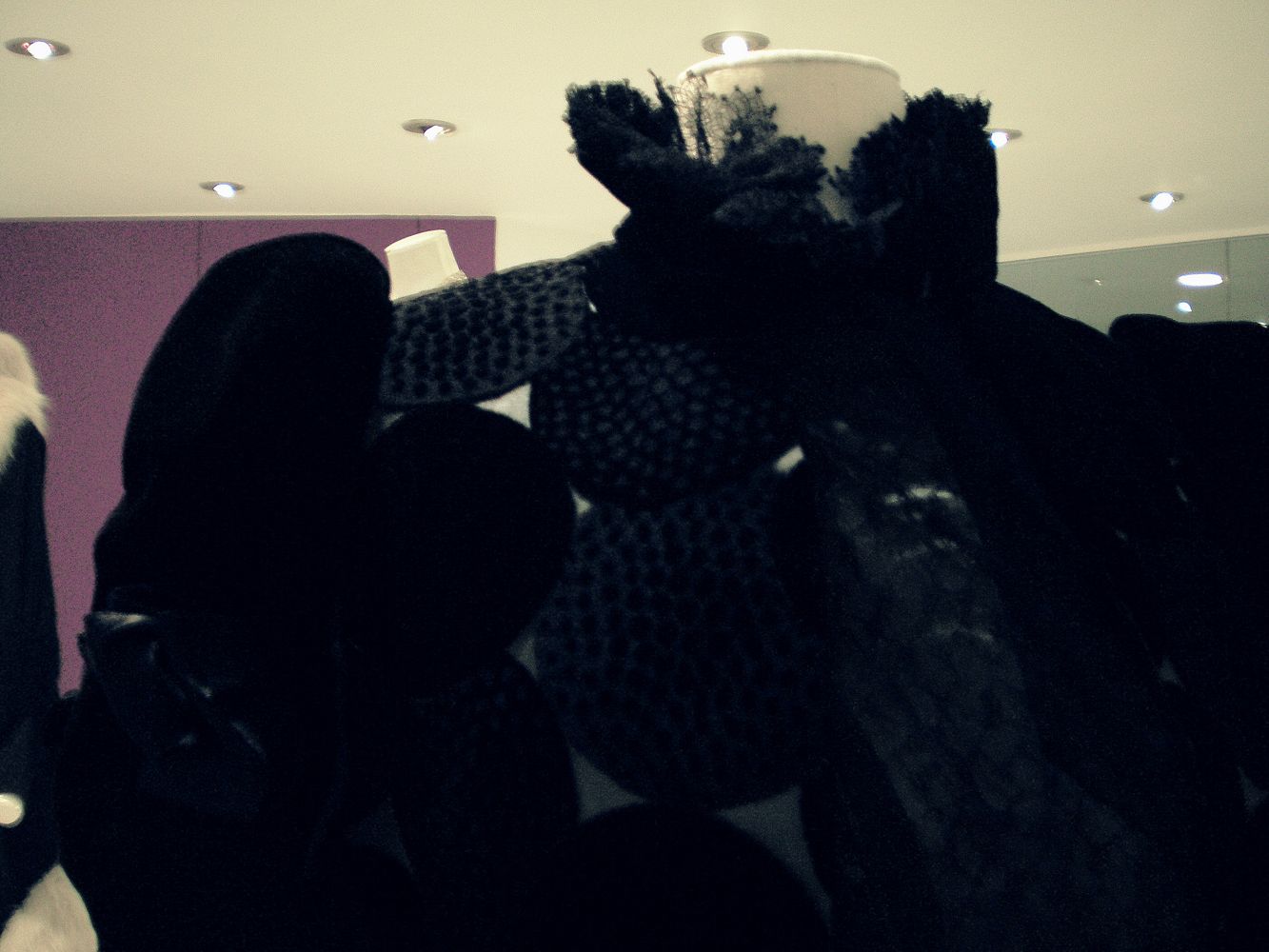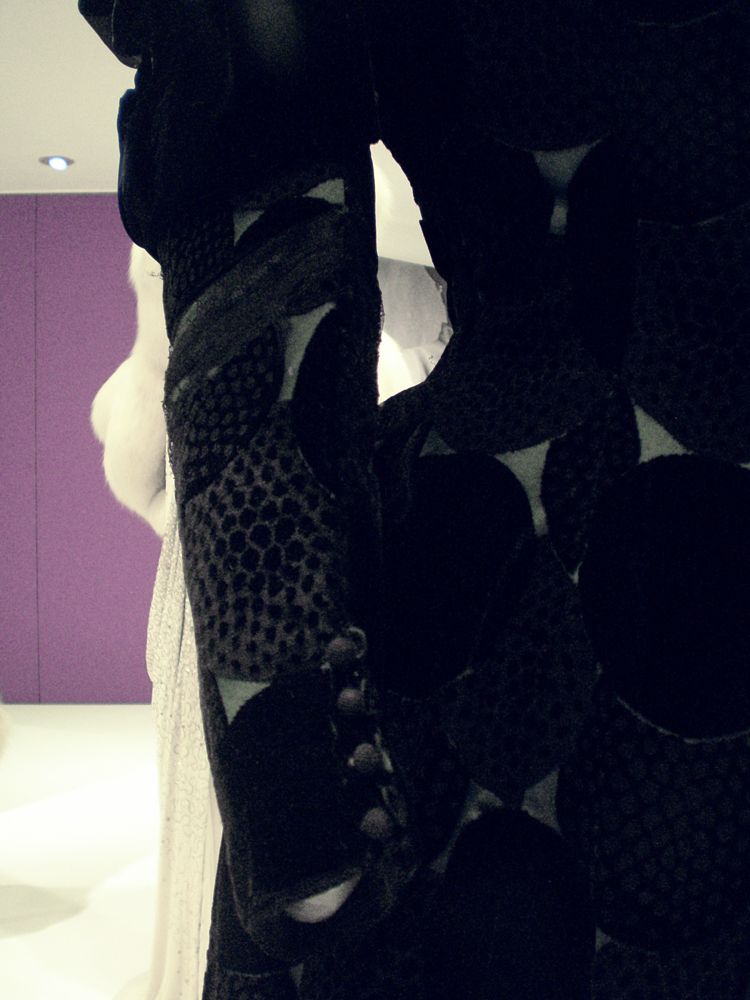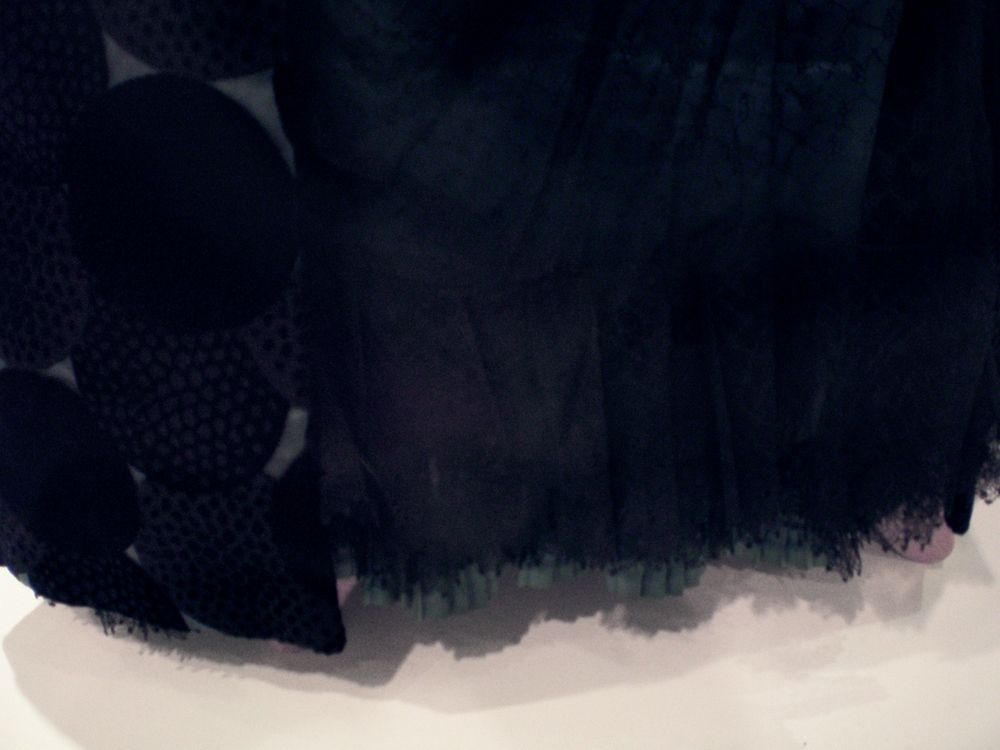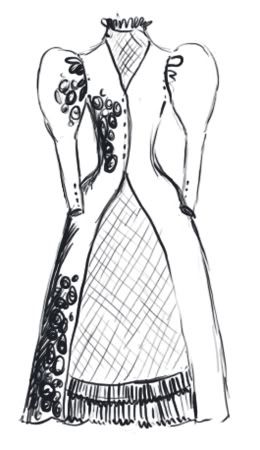 Light blue silk evening dress (separate bodice and skirt) with laces and ribbons (about 1906).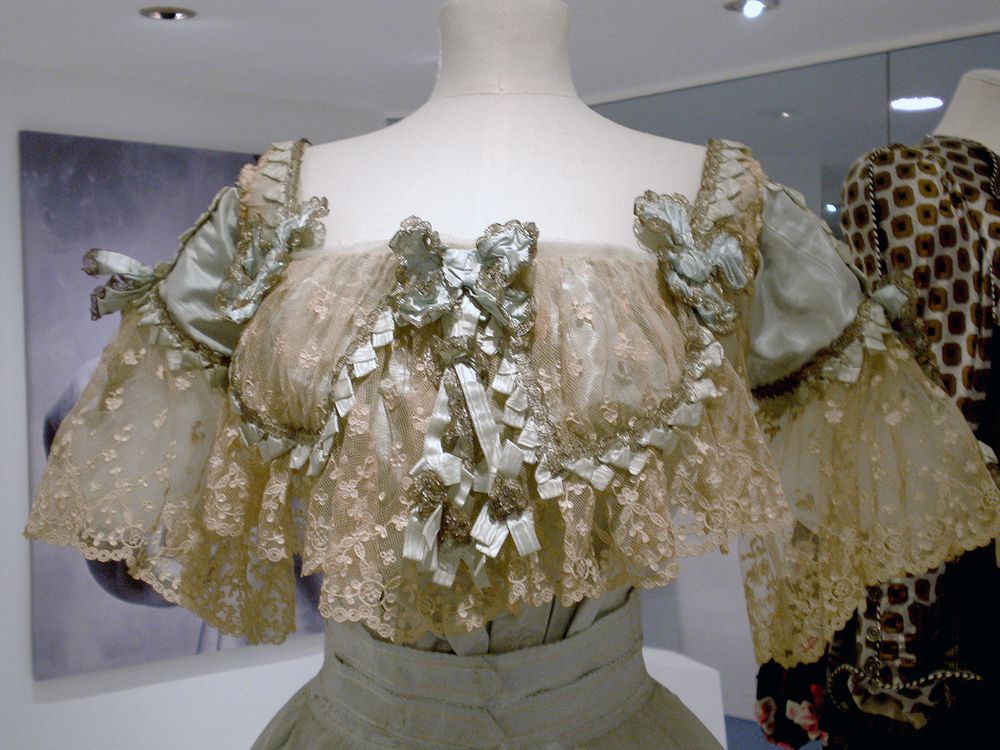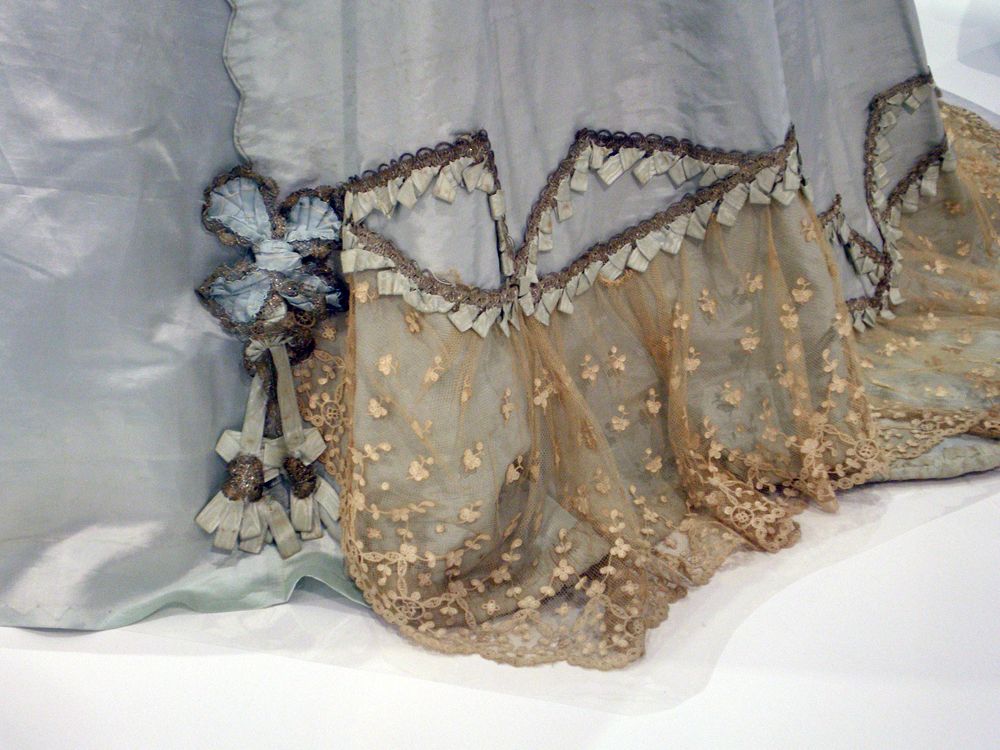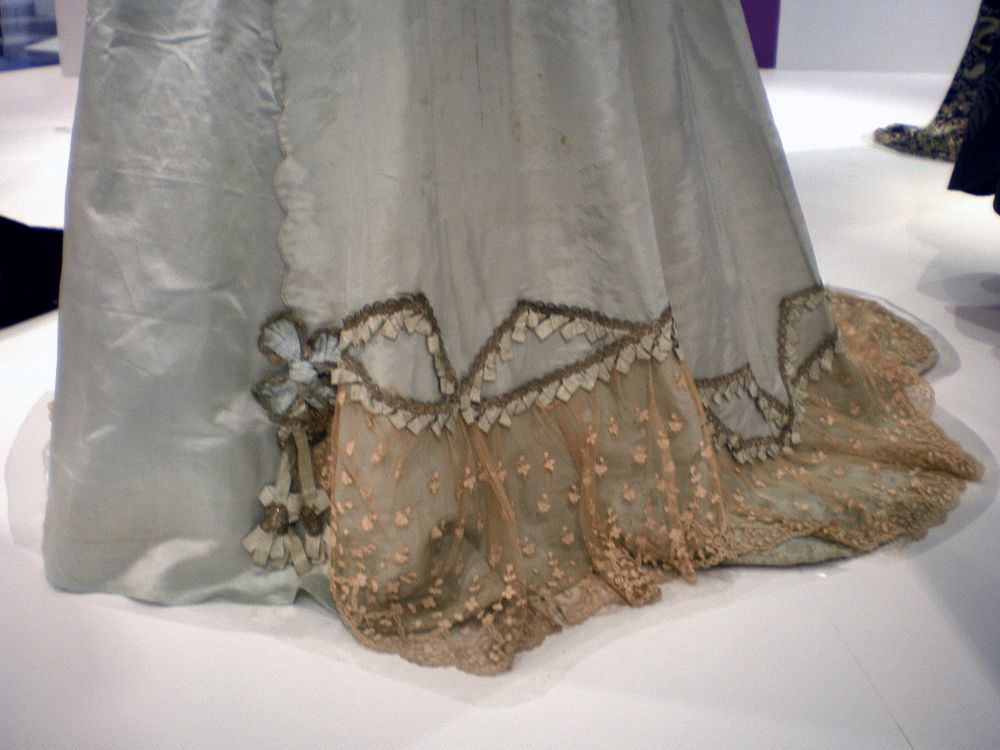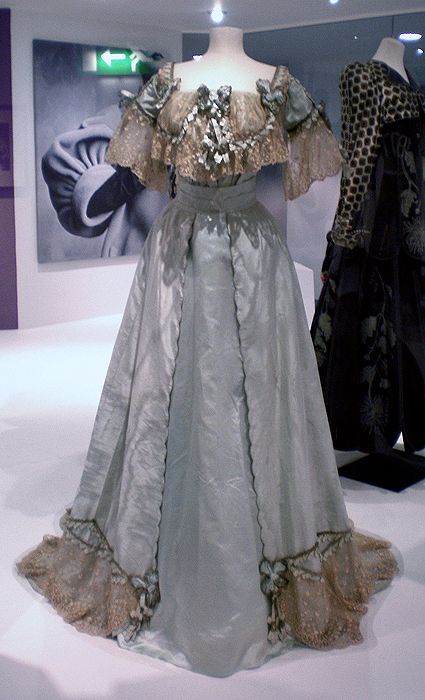 Brown woven silk waistcoat with long sleeves (about 1700). Long-sleeved waistcoats were in fashion until about 1740s.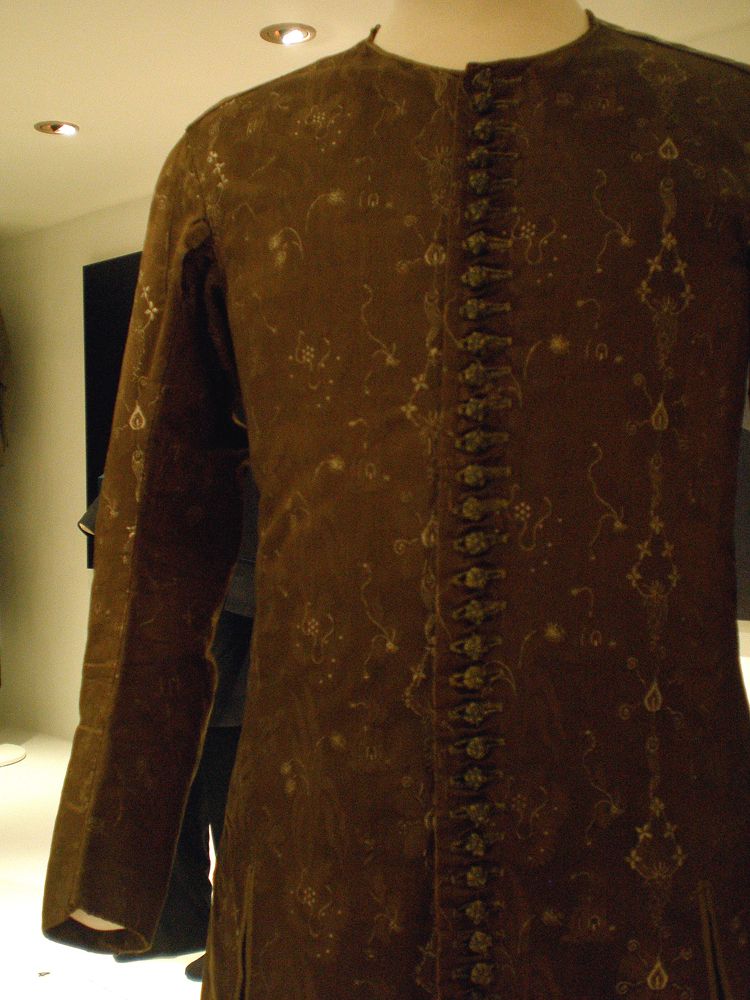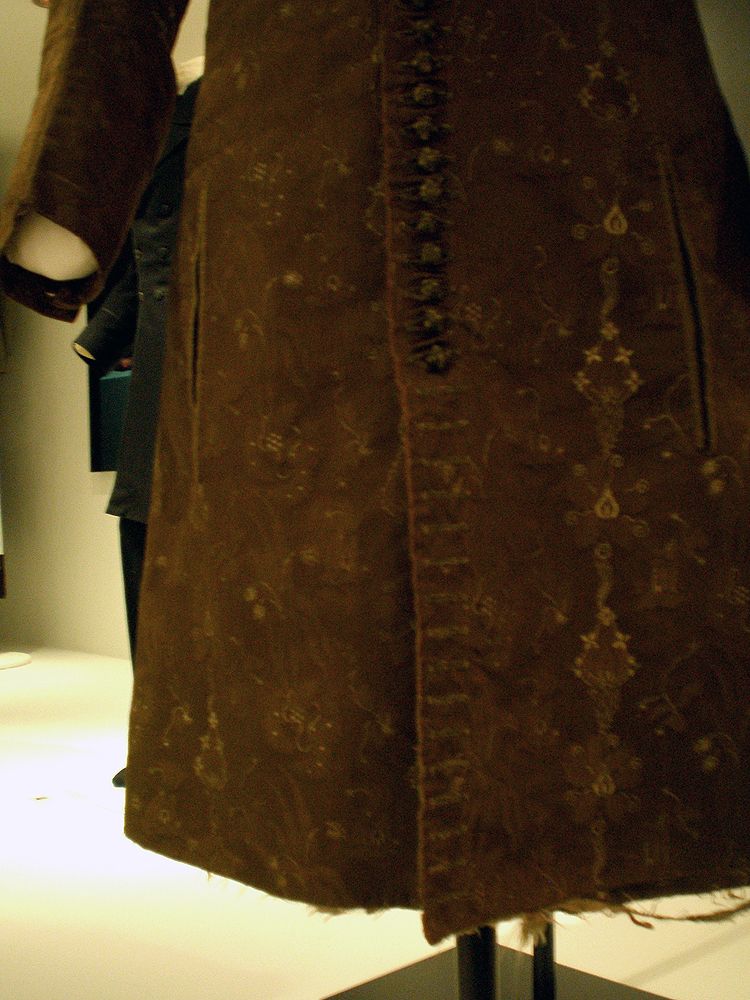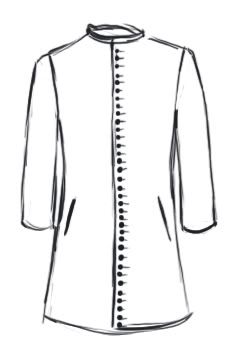 Yellow woven silk waistcoat (about 1720). The interesting thing is that the colours haven't faded at all in almost three centuries. :)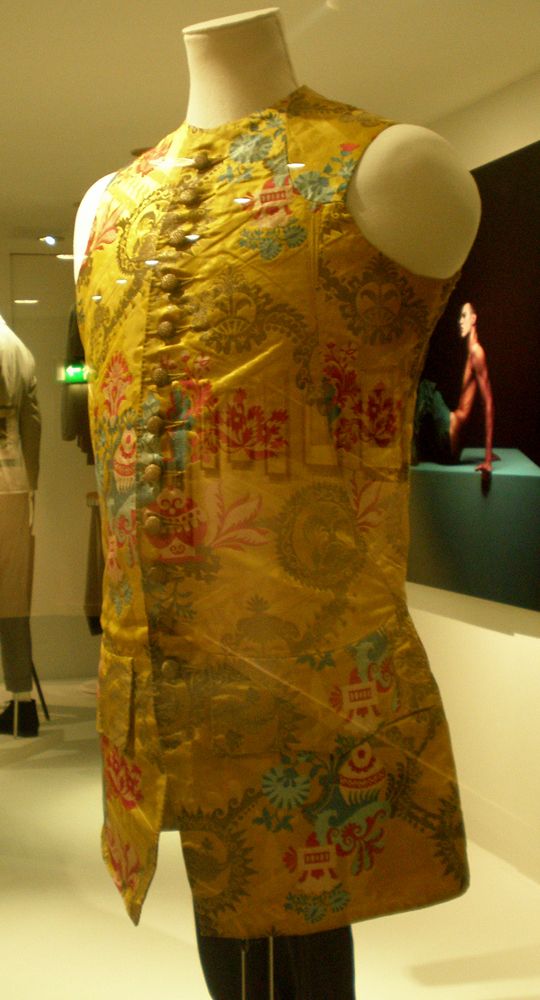 Detail with button from the leaflet.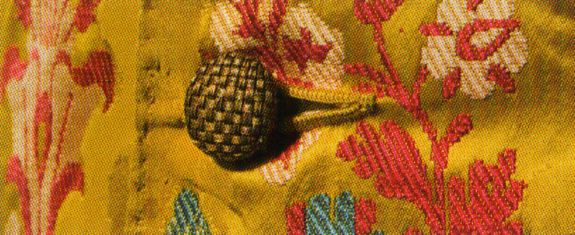 Navy blue wool coat with gold buttons (about 1840).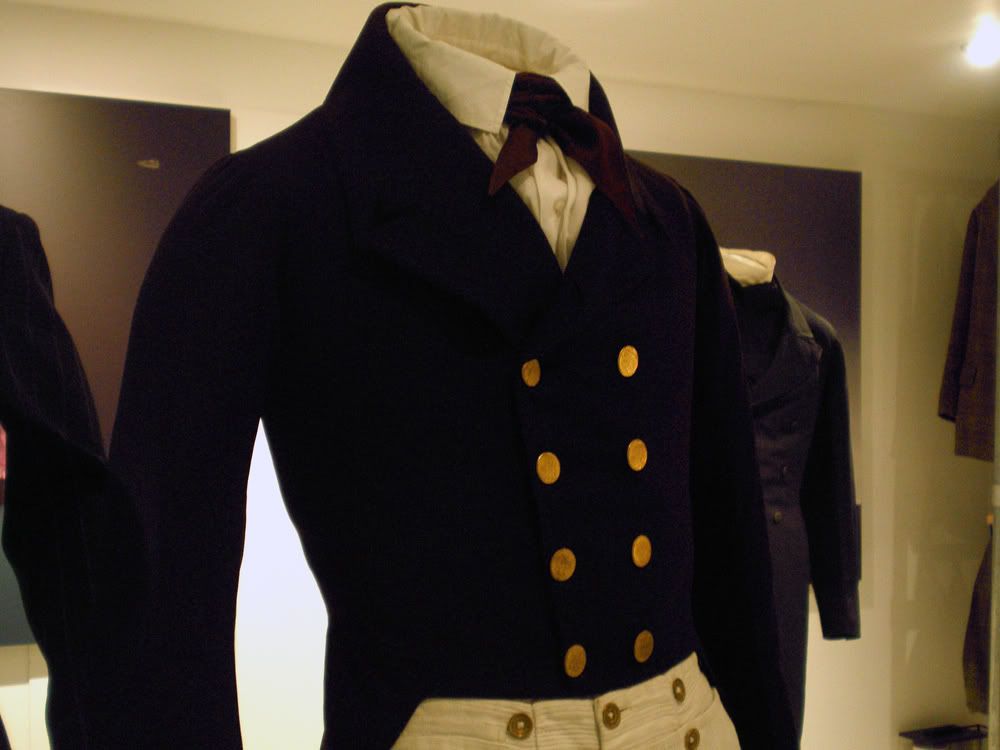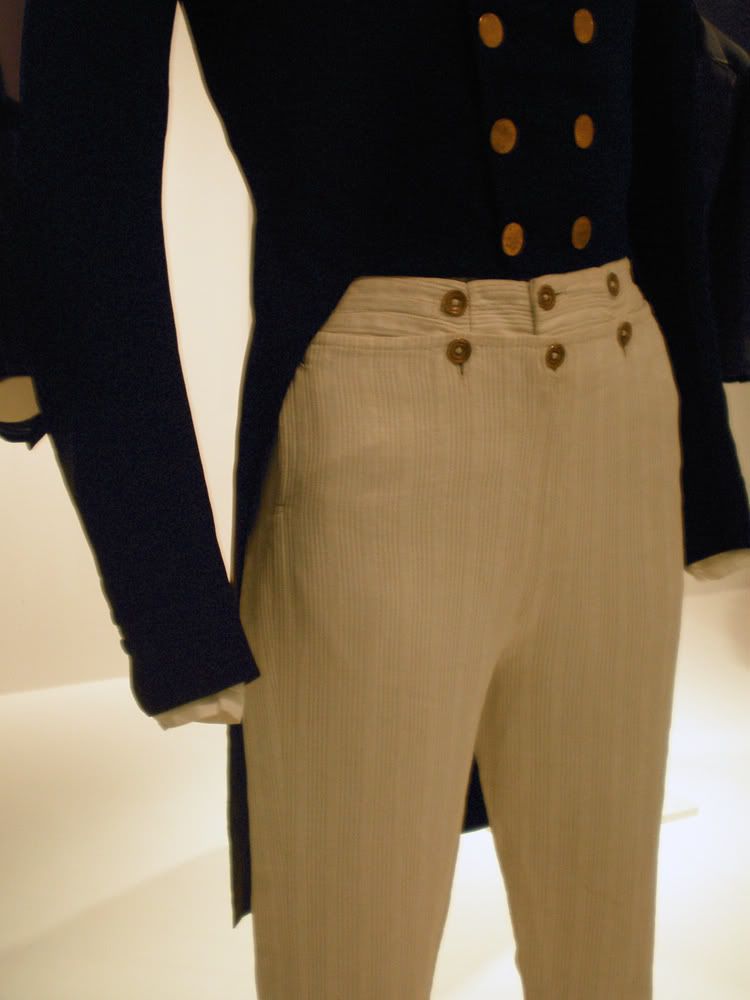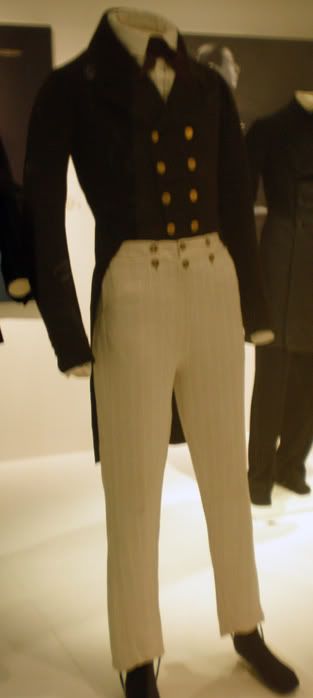 Light brown cotton tape and steel wire crinoline frame (1868). This model, called Zephyrina, is not as bell-shaped as the earlier versions. Fashion was changing to more slender skirt-shape in the end of 1860s.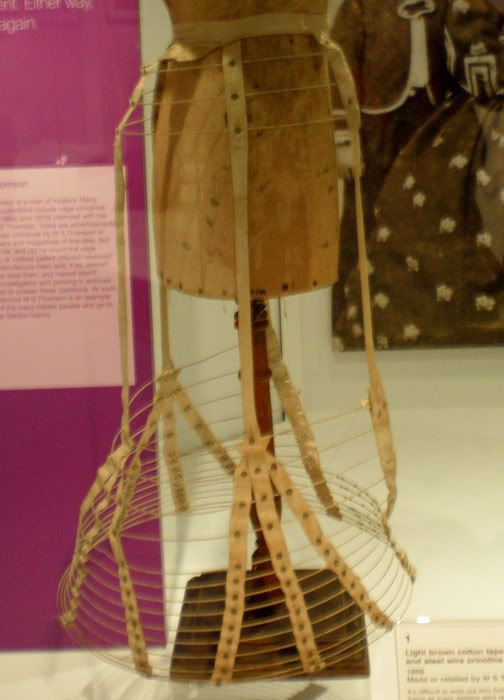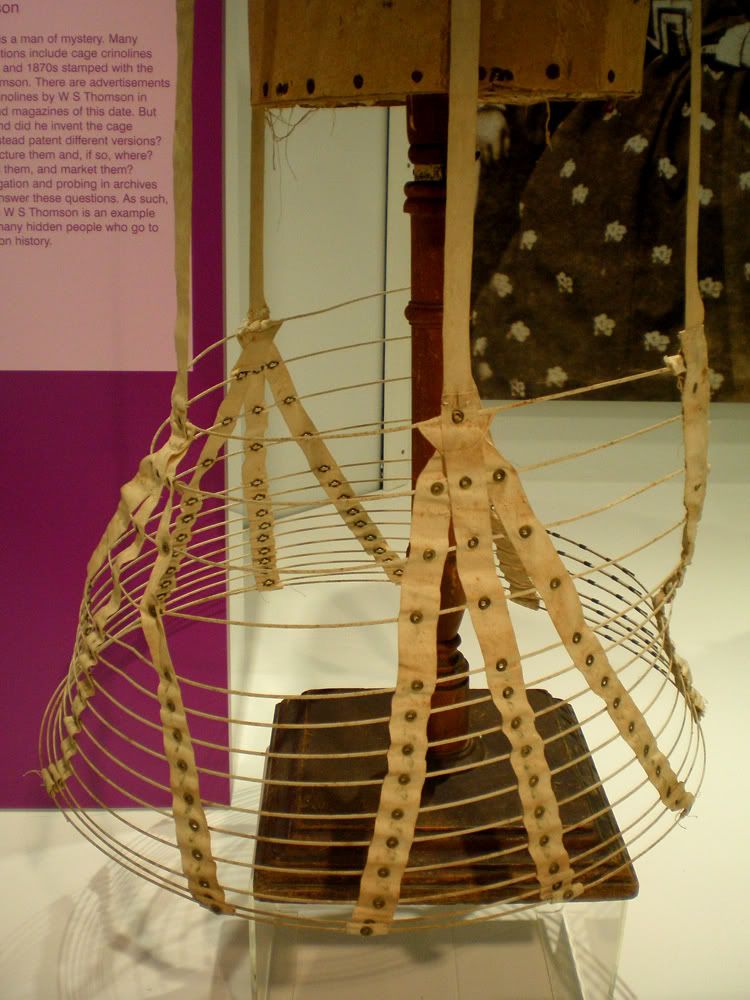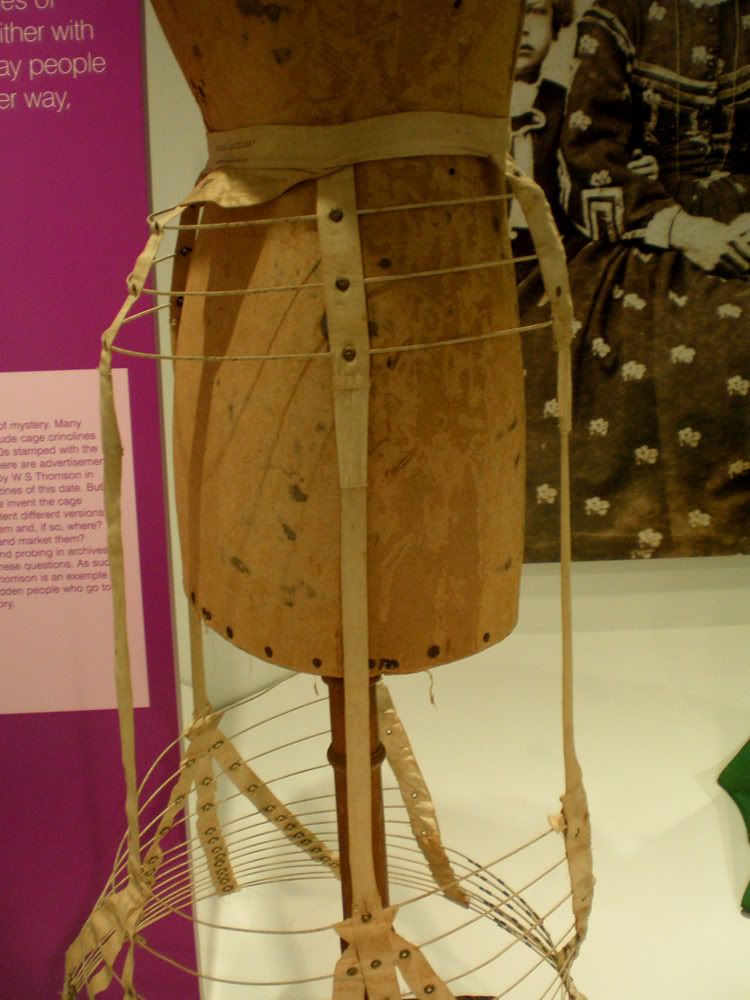 Bright green ribbed silk day dress - separate bodice and skirt (about 1870). From the year 1856 it was possible to use aniline dyes for fabrics, and that led to the fashion of bright-coloured dresses.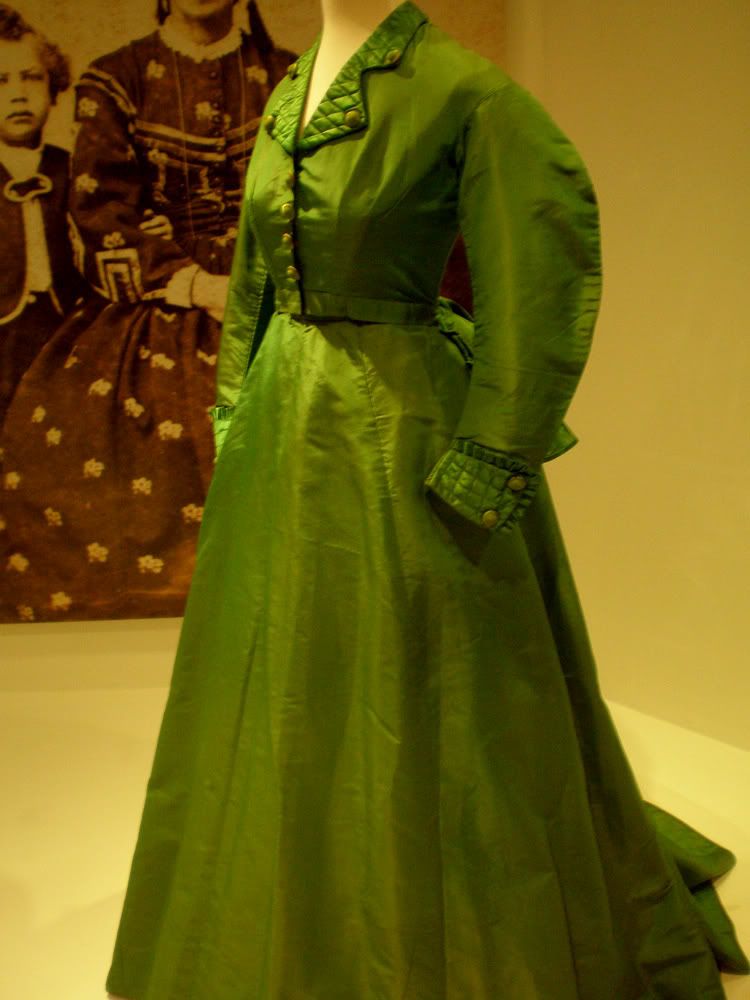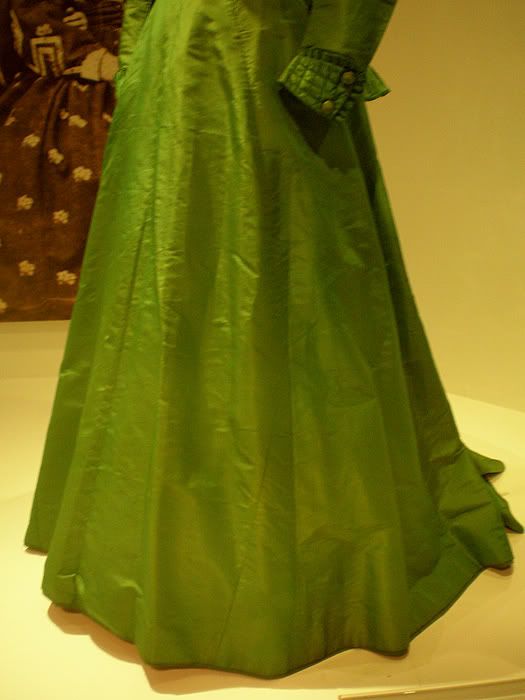 "Daisy" - black wool suit with nipped-in waist (1947). Designed by Christian Dior.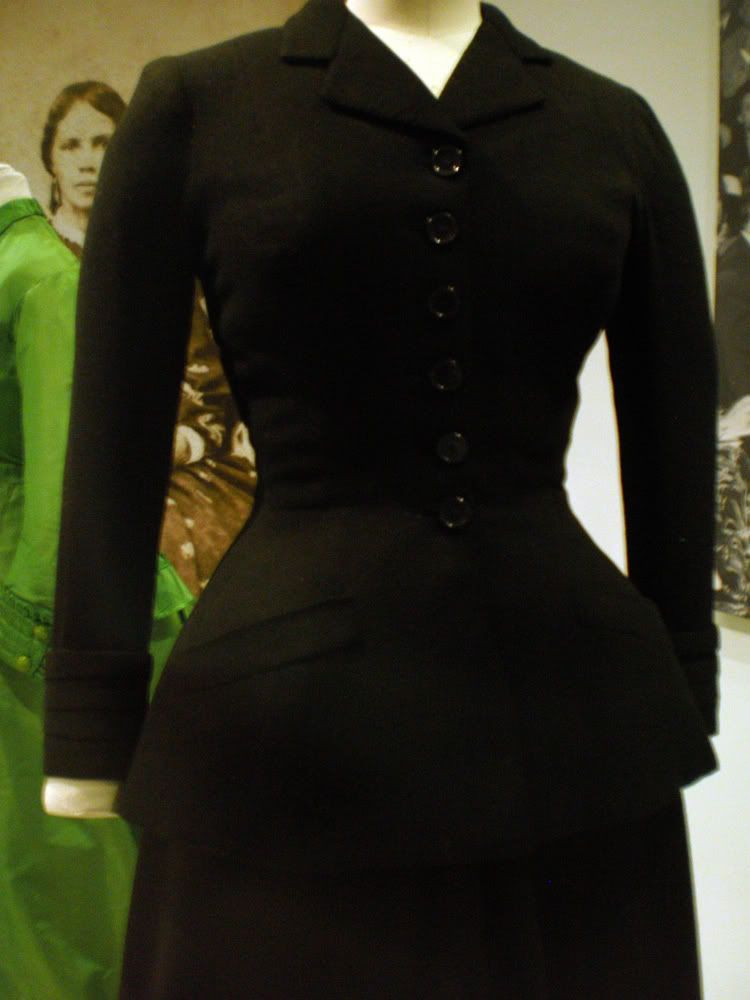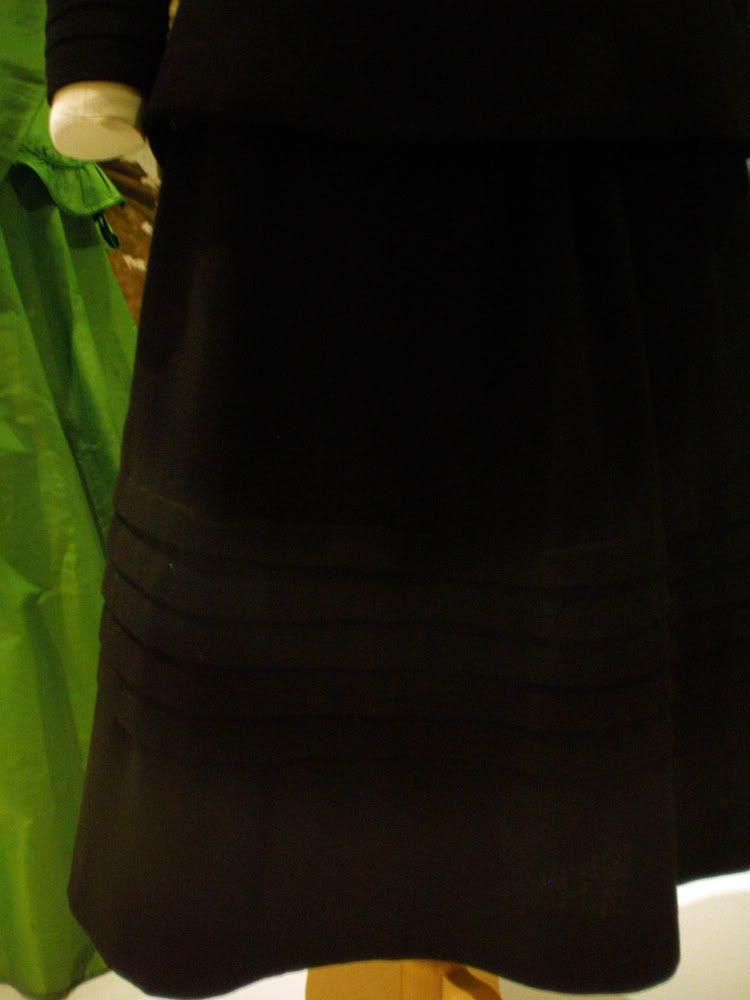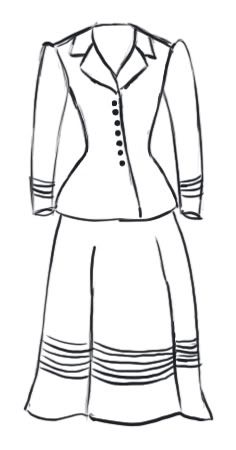 Lilac and black corsets with white cotton chemise and drawers (about 1880s and 1890s). Up to around early 1900s the drawers were split, which meant that they didn't have to be pulled down in the toilet.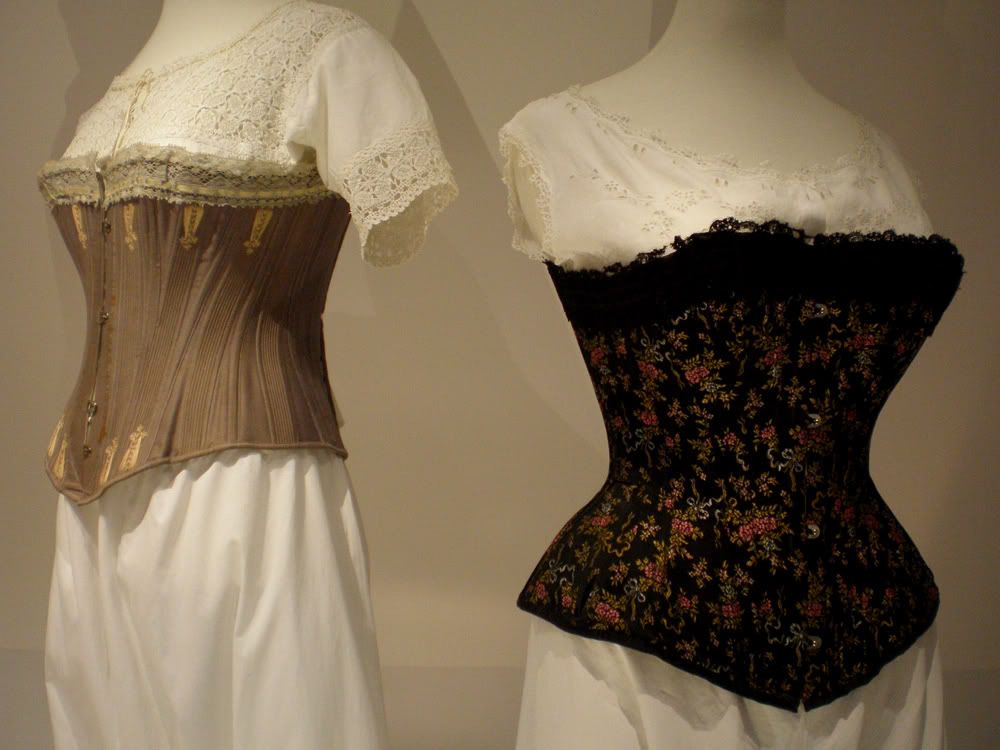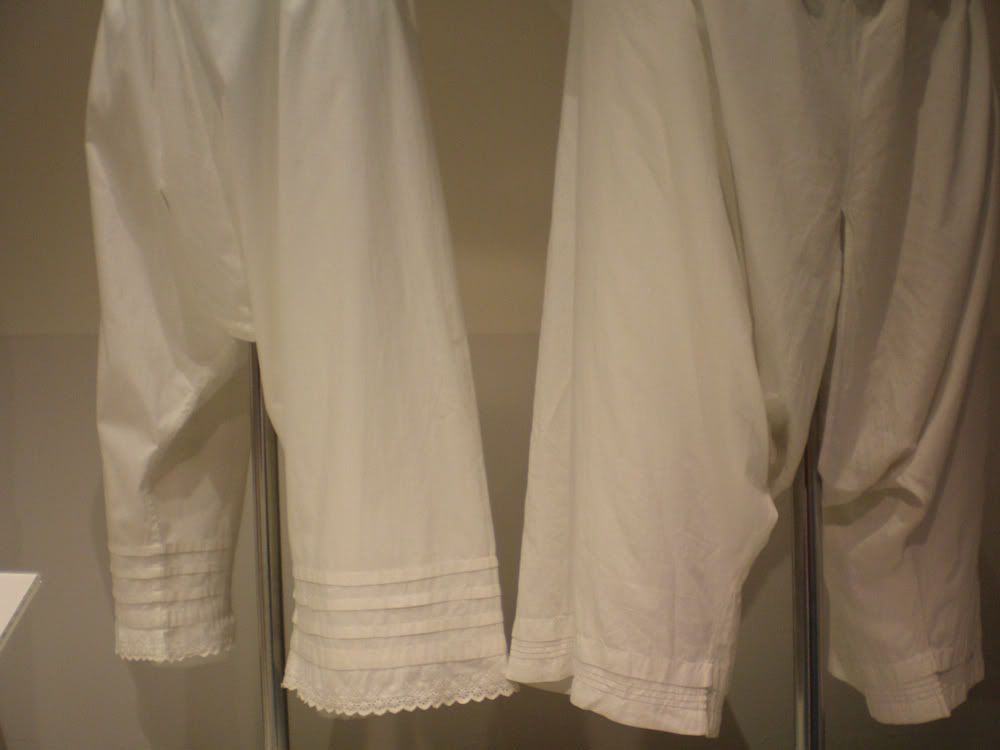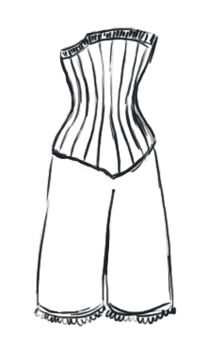 Grey silk and lace petticoat and peach lace brassiêre (1930s). It is rare that an item of clothing is invented instead of evolving over number of years. But this was the case with brassiêre, which started as bust bodice in the early 1900s.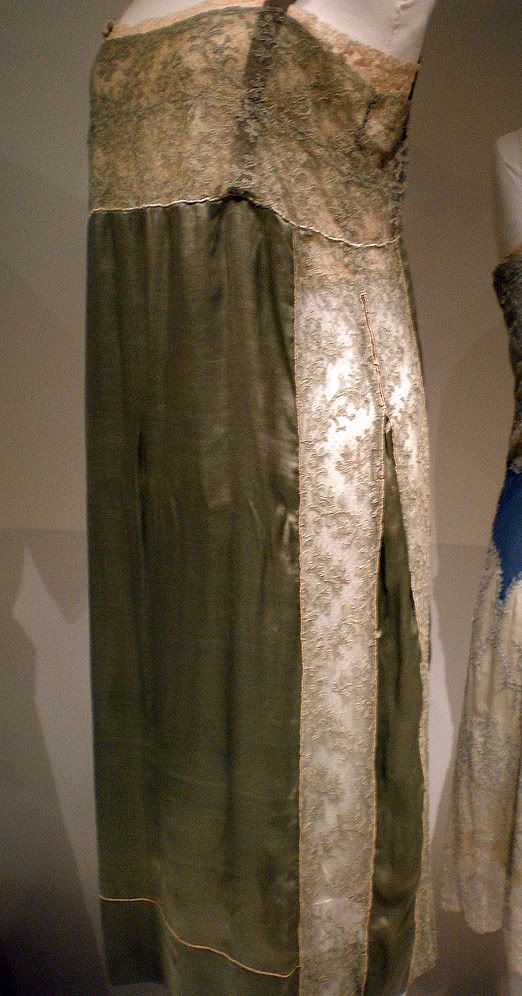 Blue silk and lace petticoat with cream silk cami-knickers (1920s).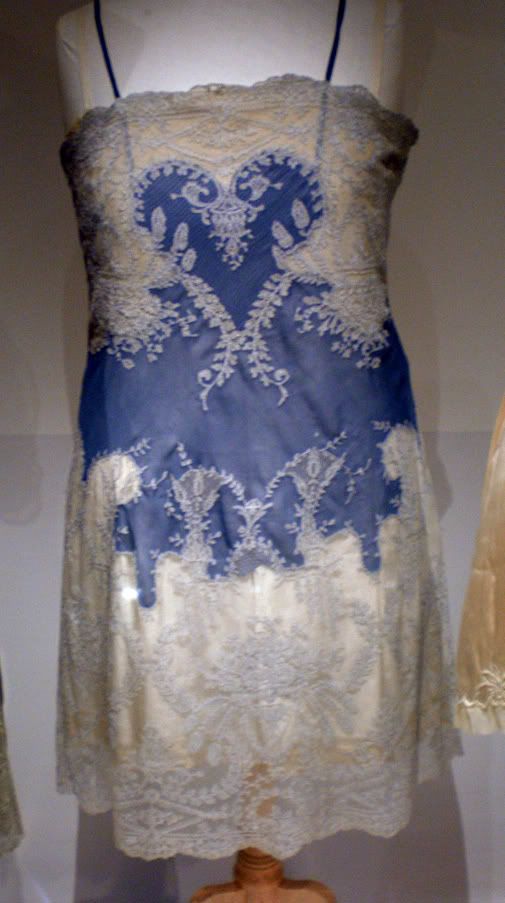 Cream silk satin cami-knickers embroidered with appliqué butterflies (1931). Made by a mother for her daughter's wedding.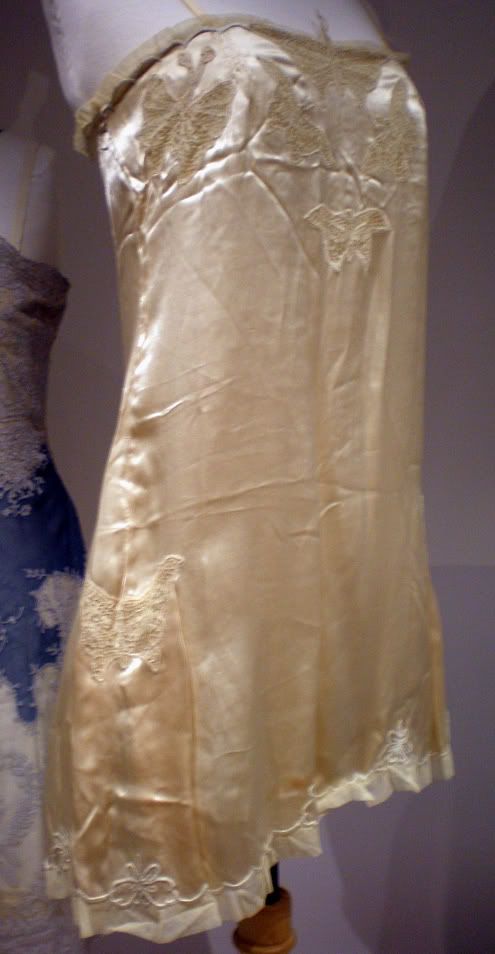 White cotton petticoat and white cotton camisole (about 1900).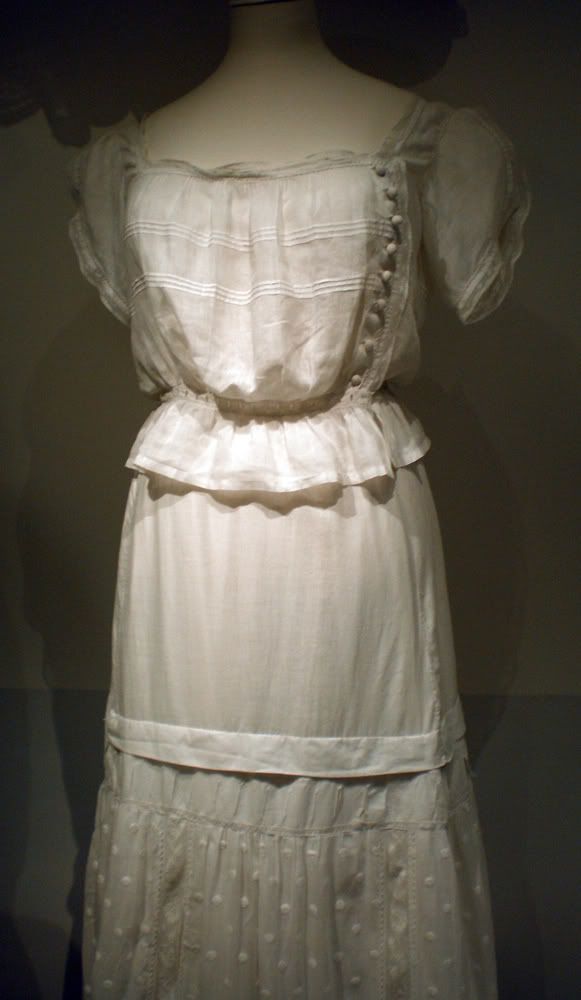 This was the special exhibition about wonderful embroidered gloves from 17th century. I didn't take pictures of descriptions separately now, because a) taking photos wasn't actually allowed in there and b) by that time we had about 10 minutes time left before the museum closed.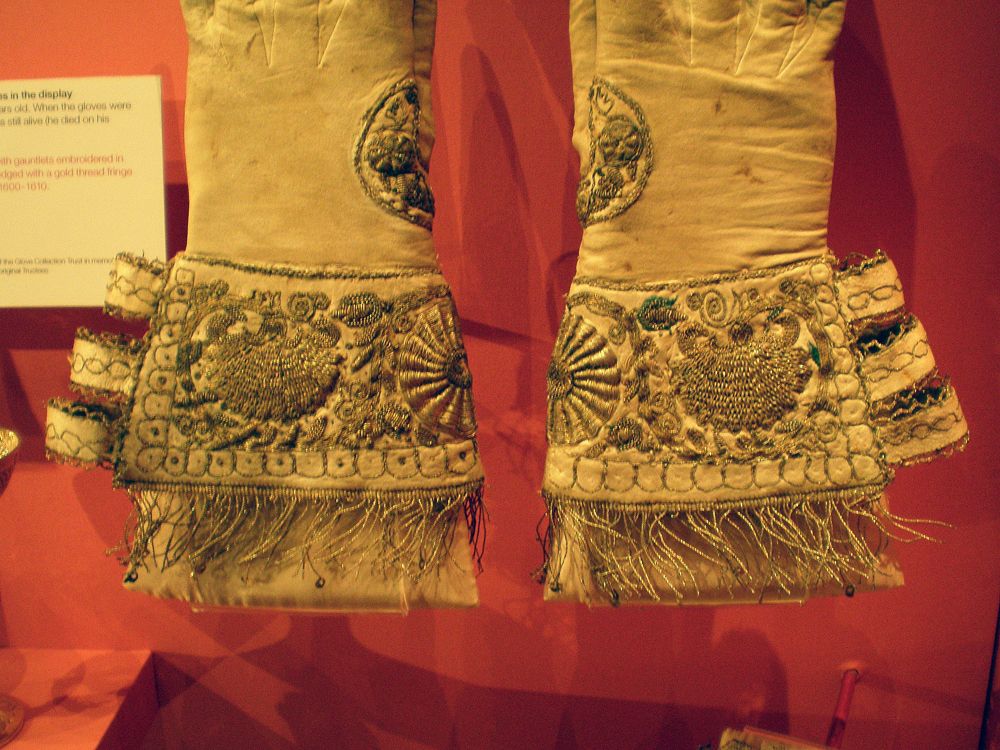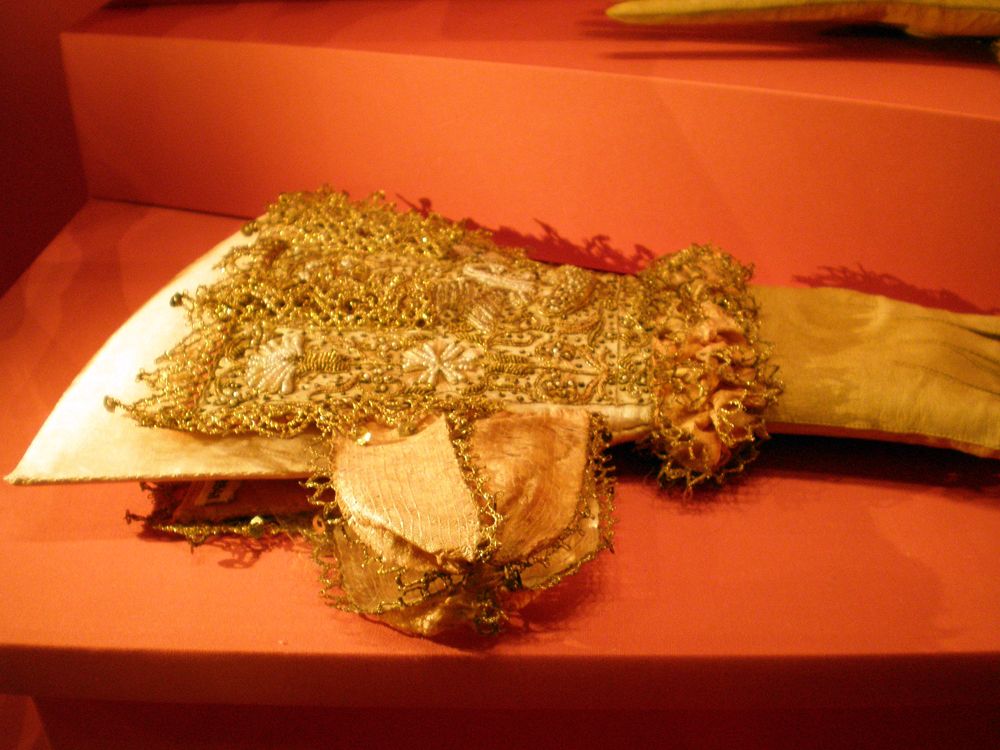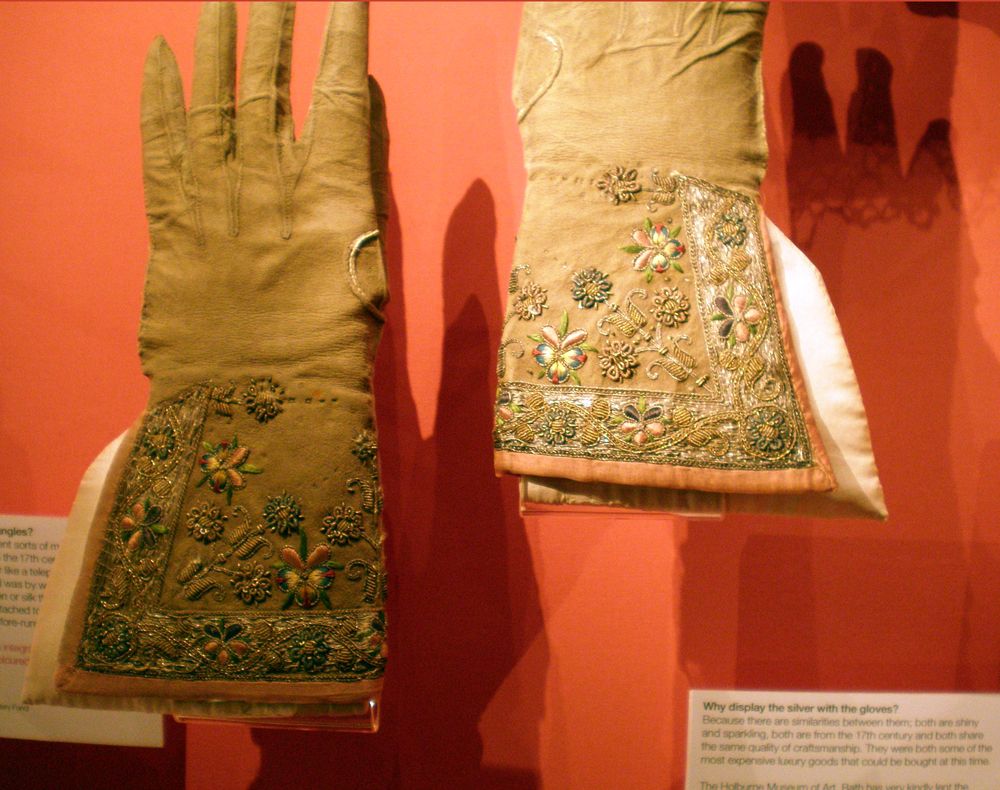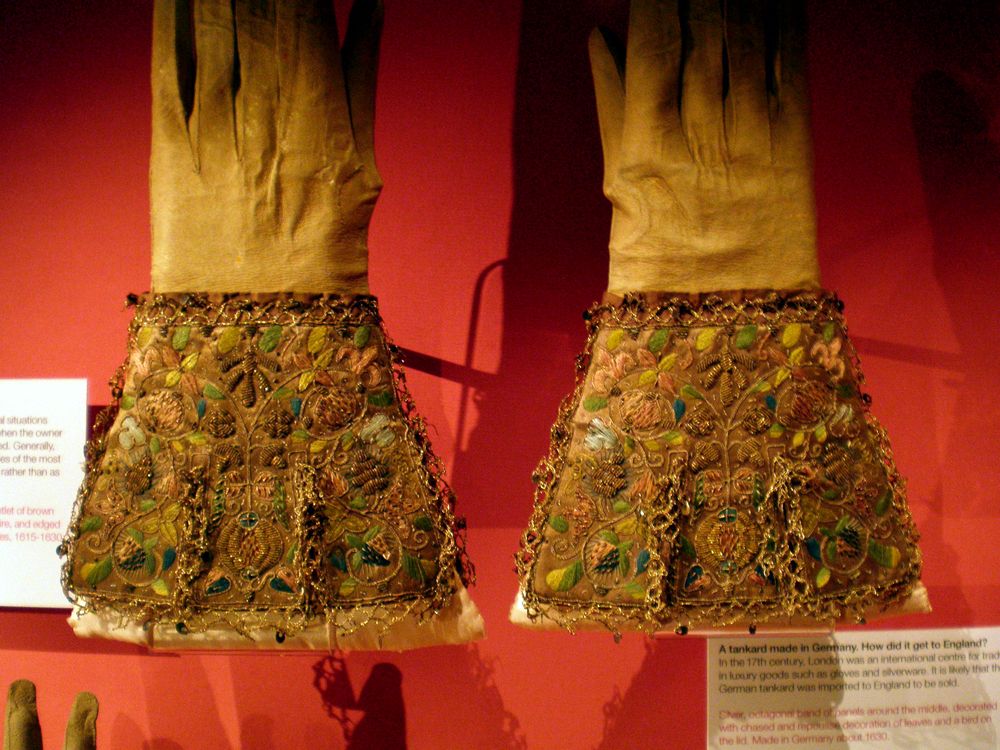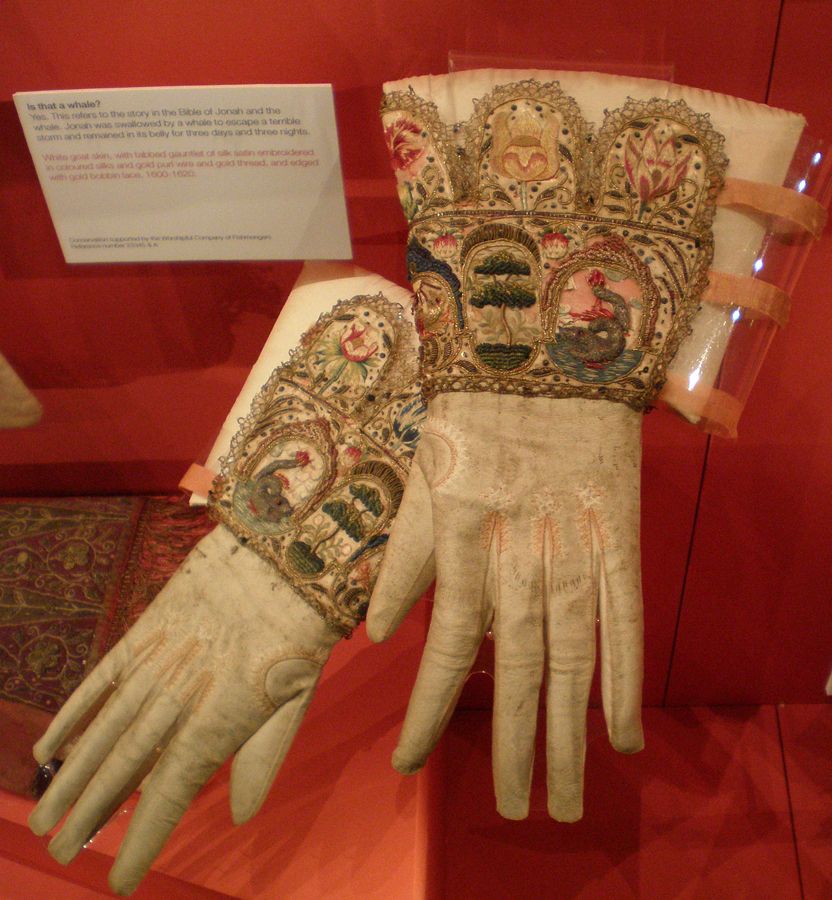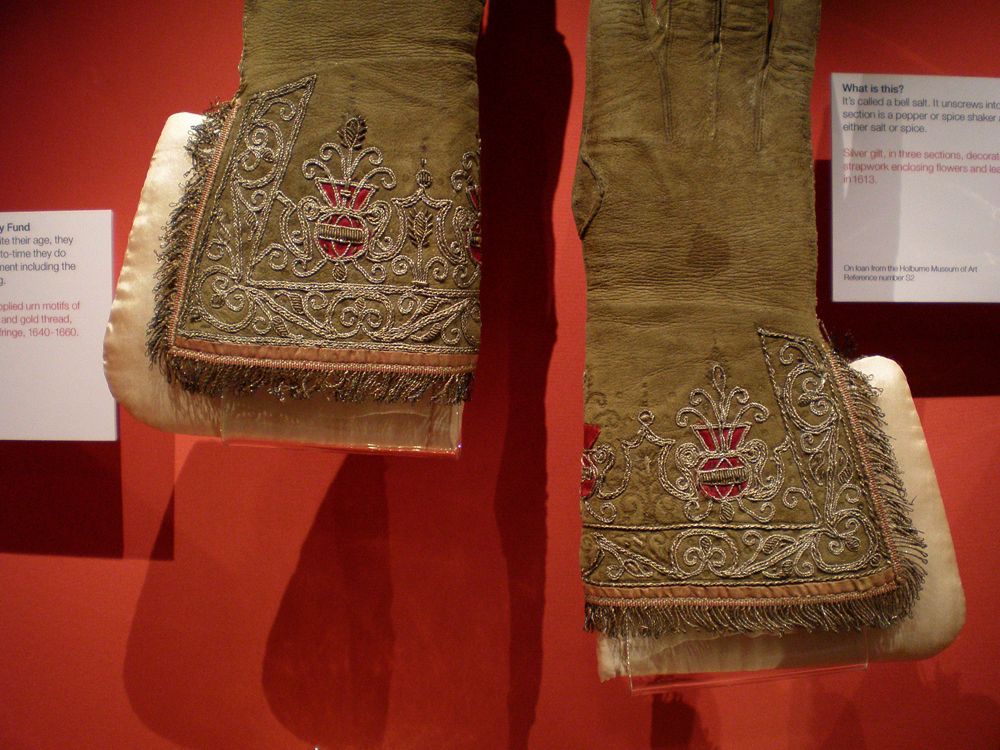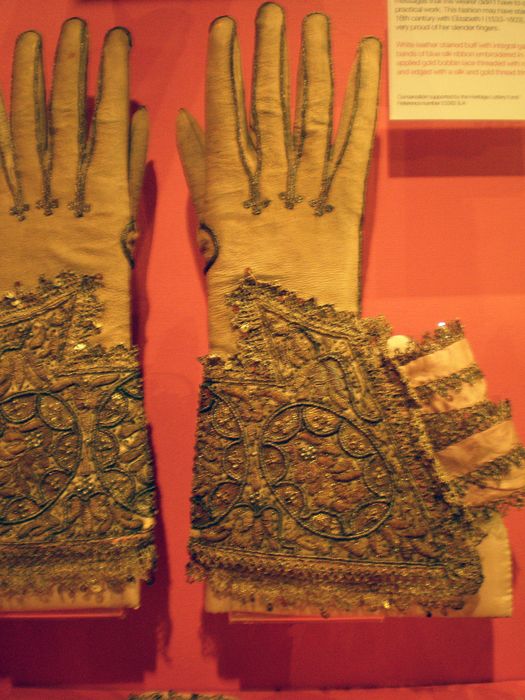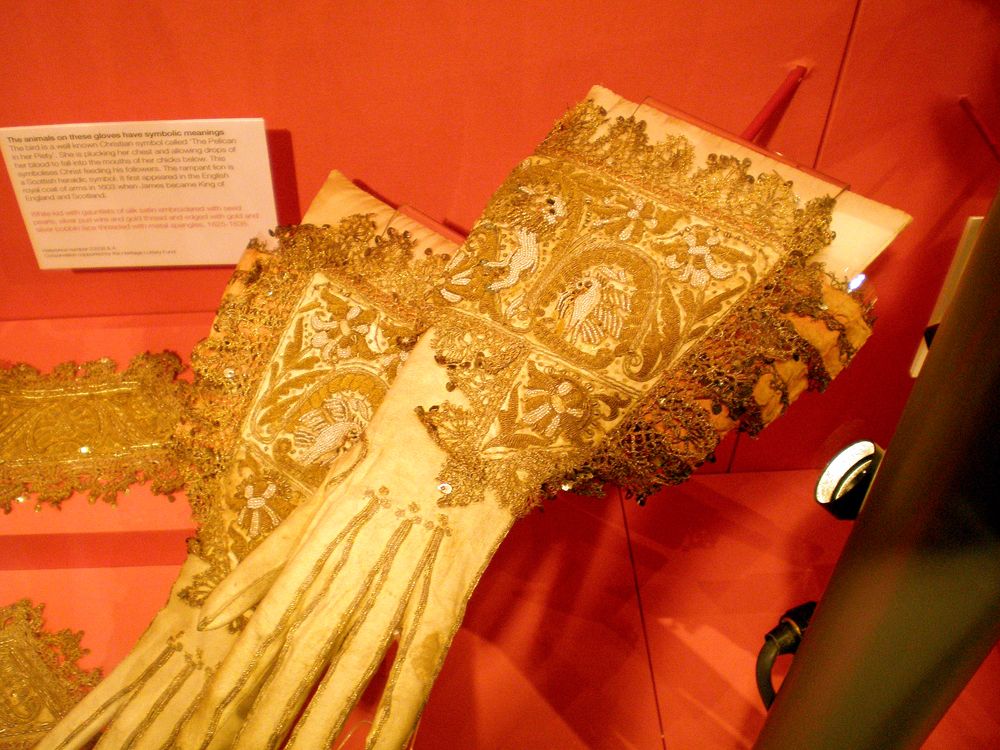 Iris,
sincerely
Kicking my arse finally... :P
The Antique Shop:

at home

Feeling Mostly:

accomplished, part i

Classical Music:

terror of the autons :O