*WARNING WARNING* Very image heavy post behind the cut!
There is some more (but not vey much) information available about every garment. If you want to know, then ask.
Navy blue wool riding habit with applied black braid (about 1850s). The riding habit, developed for active sports, is also a fore-runner for woman's suit. First suits for women were made in 1880s.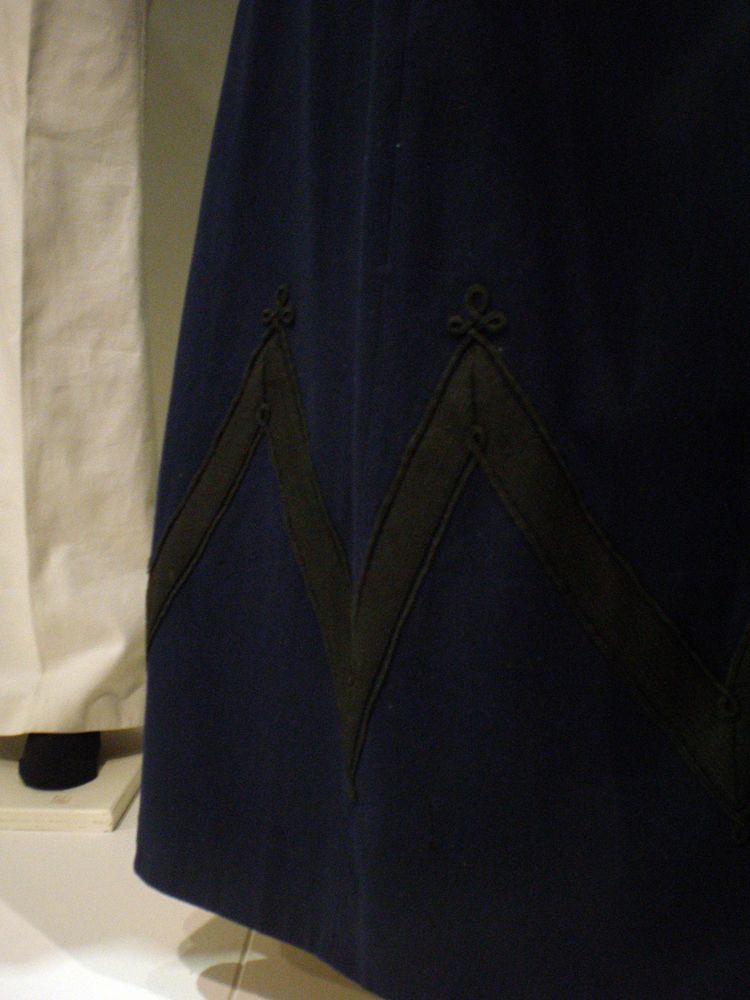 White long sleeved cotton muslin dress (about 1815). Long sleeves suggest that it was more day dress than evening dress.
Brown cotton pinafore skirt and white cotton blouse (about 1908).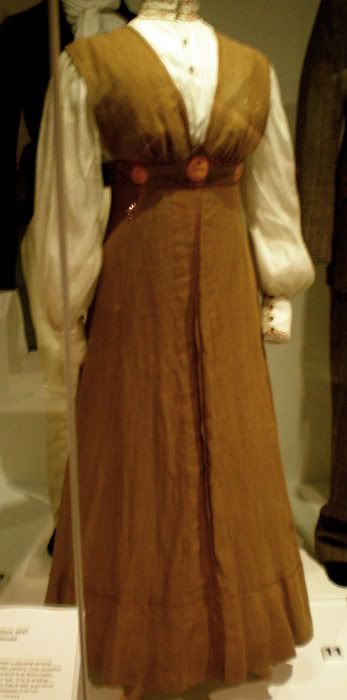 White cotton muslin embroidered evening dress (about 1813).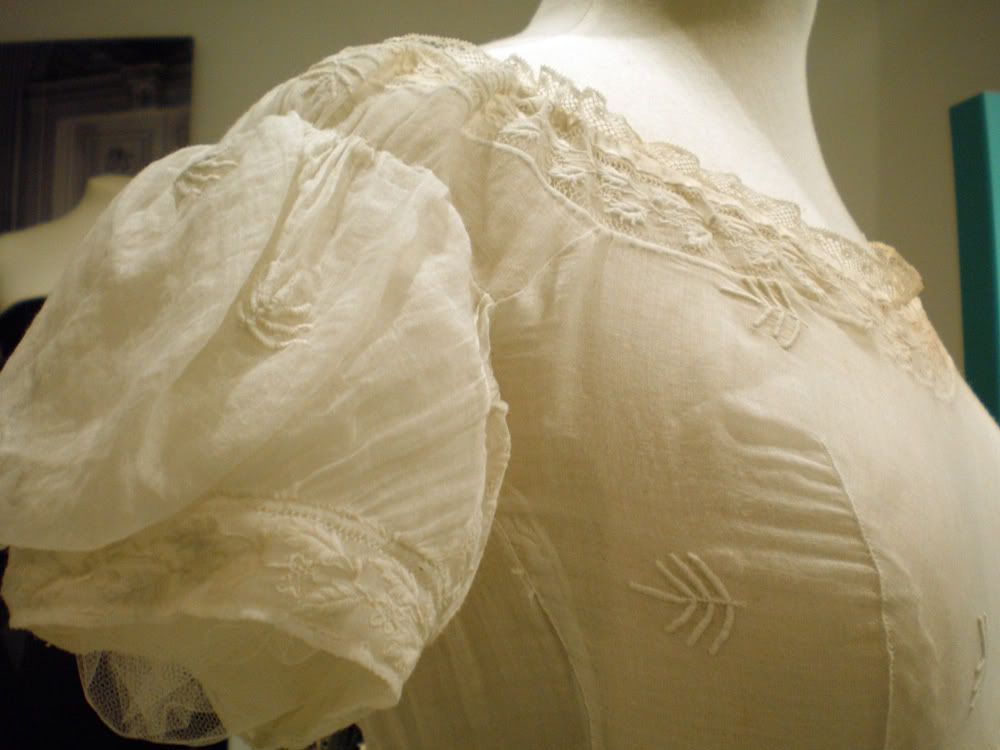 Bright pink silk evening dress (bodice and skirt) with metal thread embroidery (about 1900).
Cream silk evening dress with ruched detail (about 1880).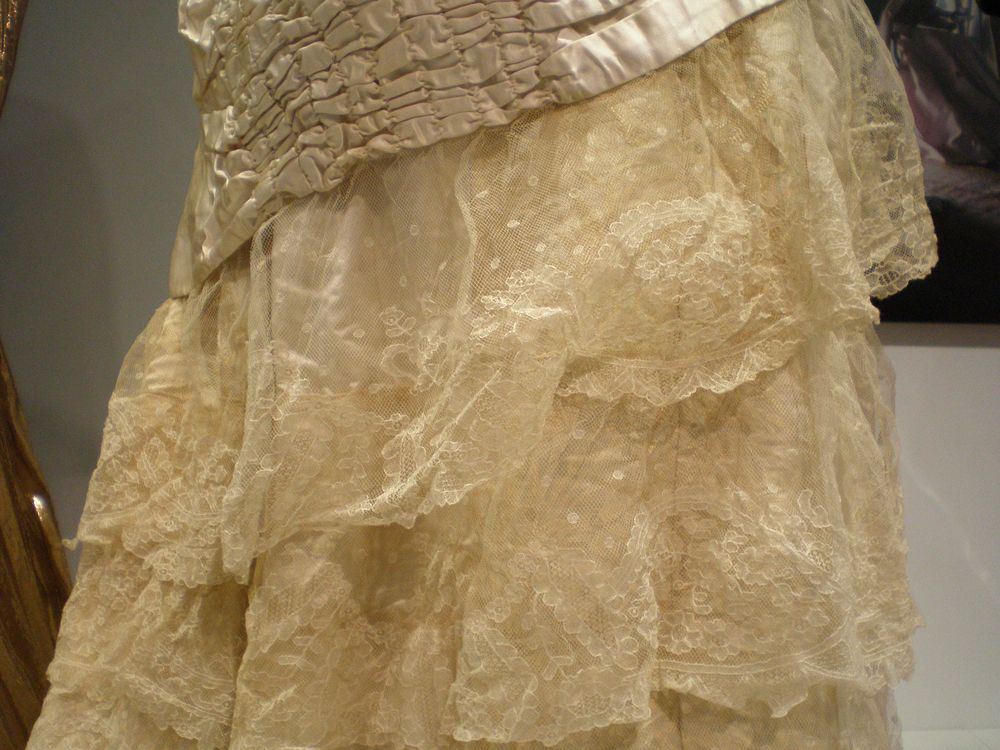 Black lace evening dress with ribbon-work decoration (about 1925).
Light green woven silk pelisse with matching day dress (anout 1807). Pelisse is high-waisted close-fitting coat generally made of silk, and it was fashionable in the beginning of 19th century. It could be said that pelisse was the first coat for women, for it was the first time that women had outer garment with sleeves.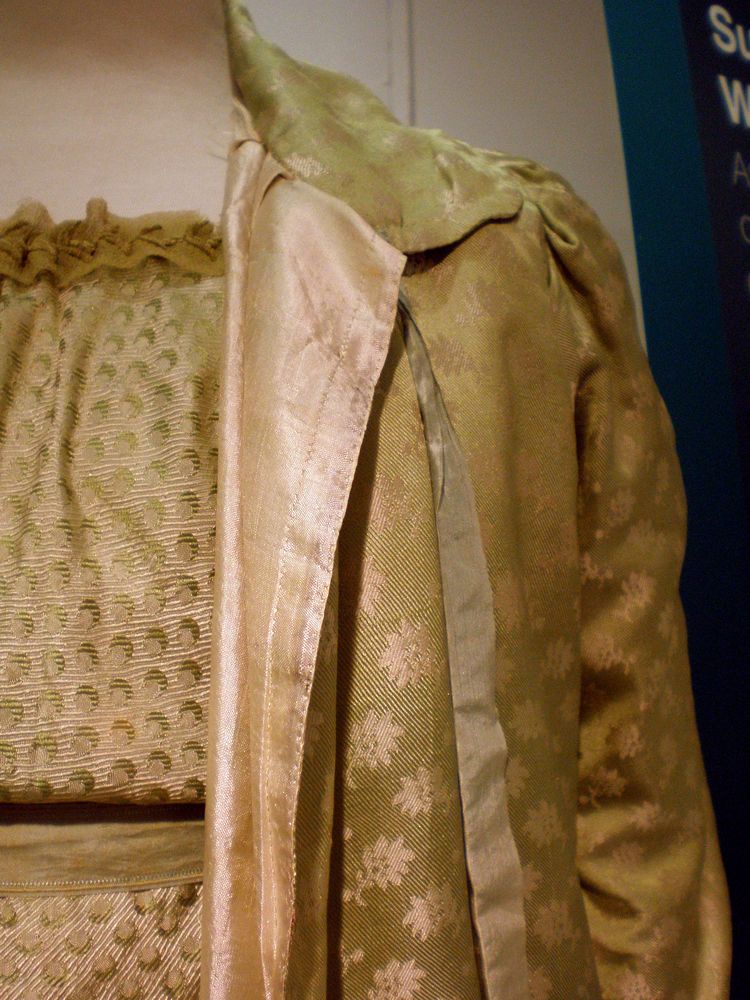 Green cotton velvet cape with staped pattern of leaves (1840s).
Cream linen suit with cut work and needle lace decoration (late 1890s). (This "cut work" embroidery takes a lot of time, I really wonder how long it took to make the whole suit!)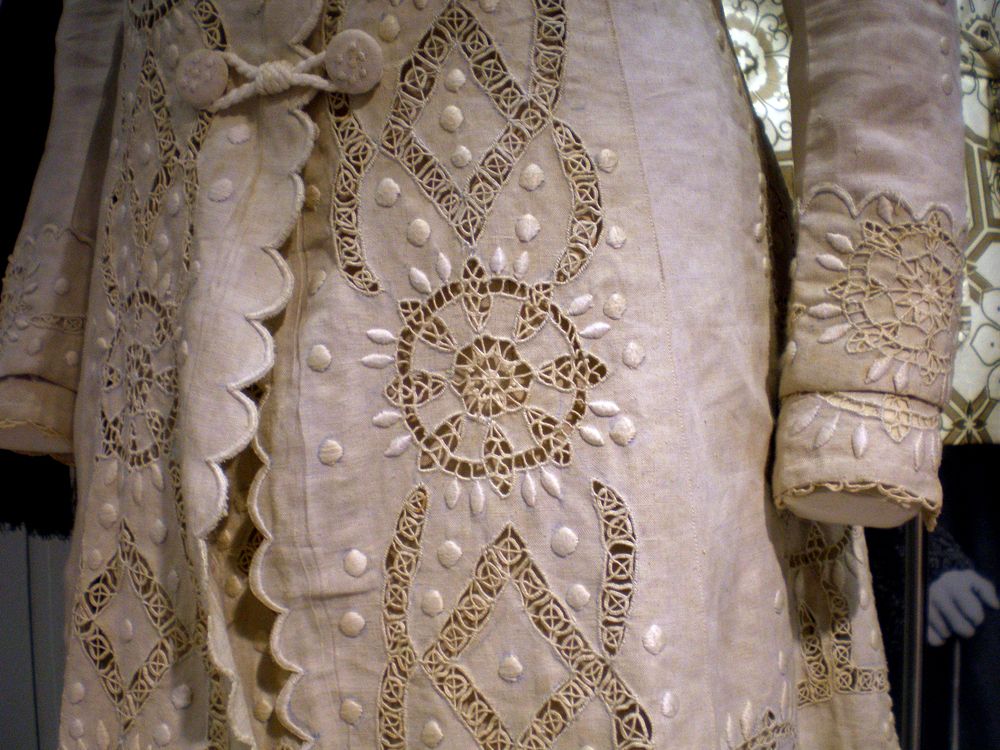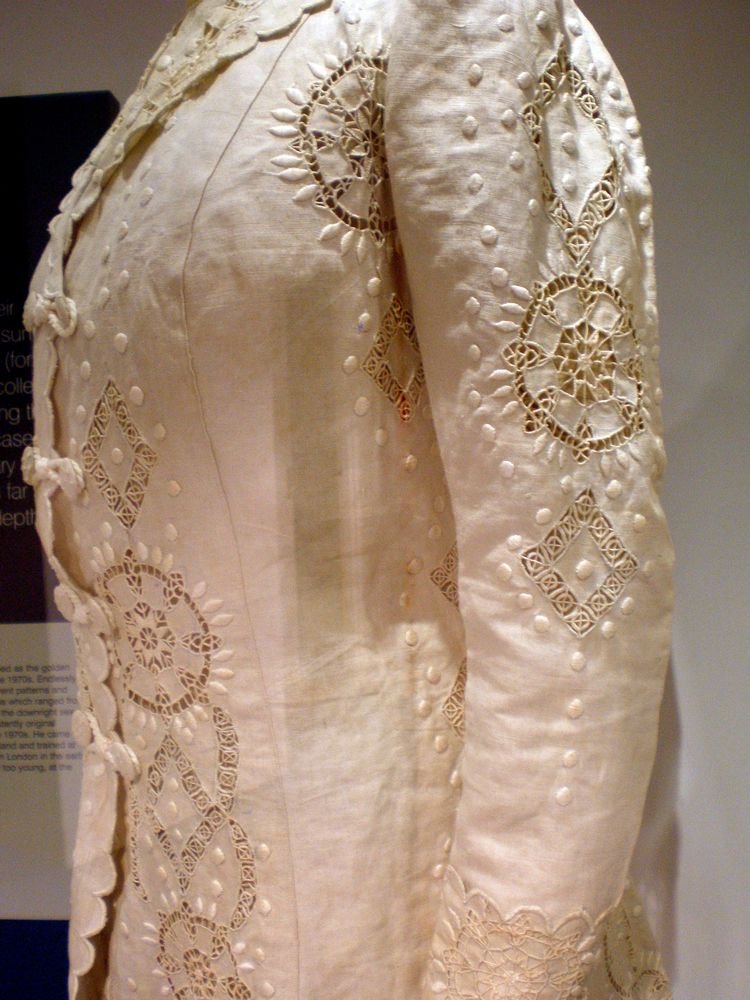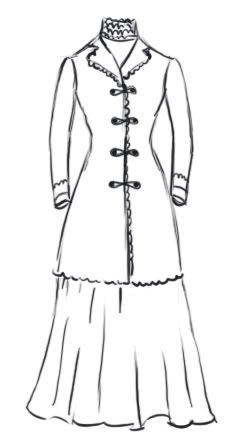 Iris,
sincerely
The Antique Shop:

here

Feeling Mostly:

accomplished, part ii

Classical Music:

University Challenge