There is some more (but not vey much) information available about some of the garments. If you want to know, then ask.
White printed cotton day dress with purple floral design (1860s). In mid-Victorian times there were strict rules about dressing. For example, a light cotton dress like this would have been worn indoors in mornings. Yet, the floral design suggests that it was a dress for more public occasions in the summer. Perhaps it was worn in another country with different climate and dressing rules?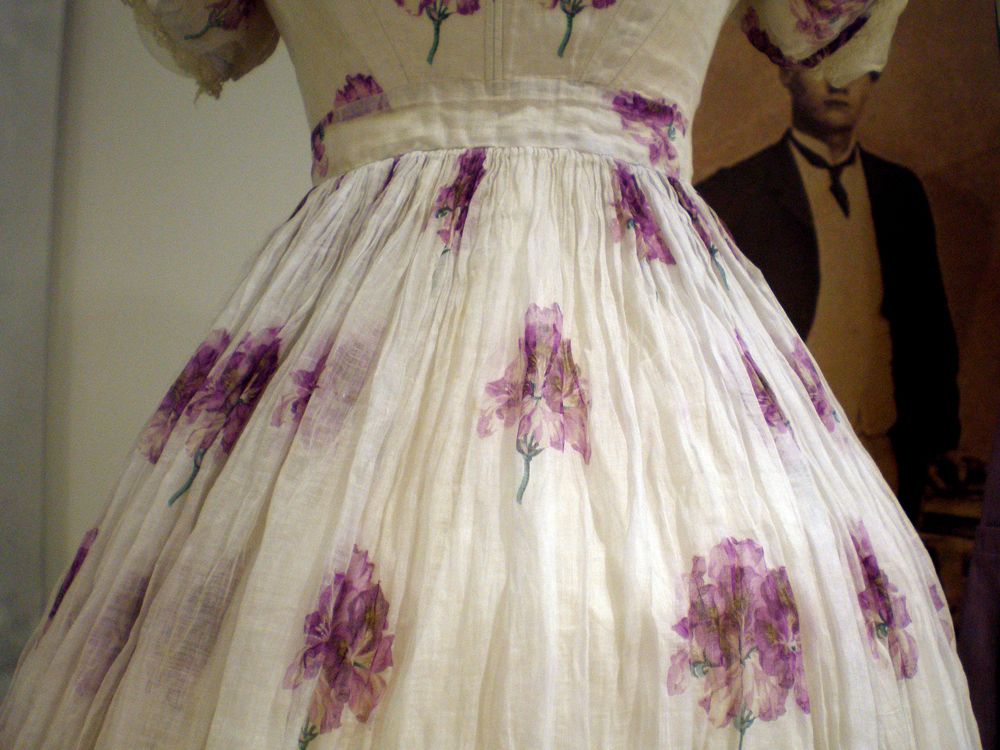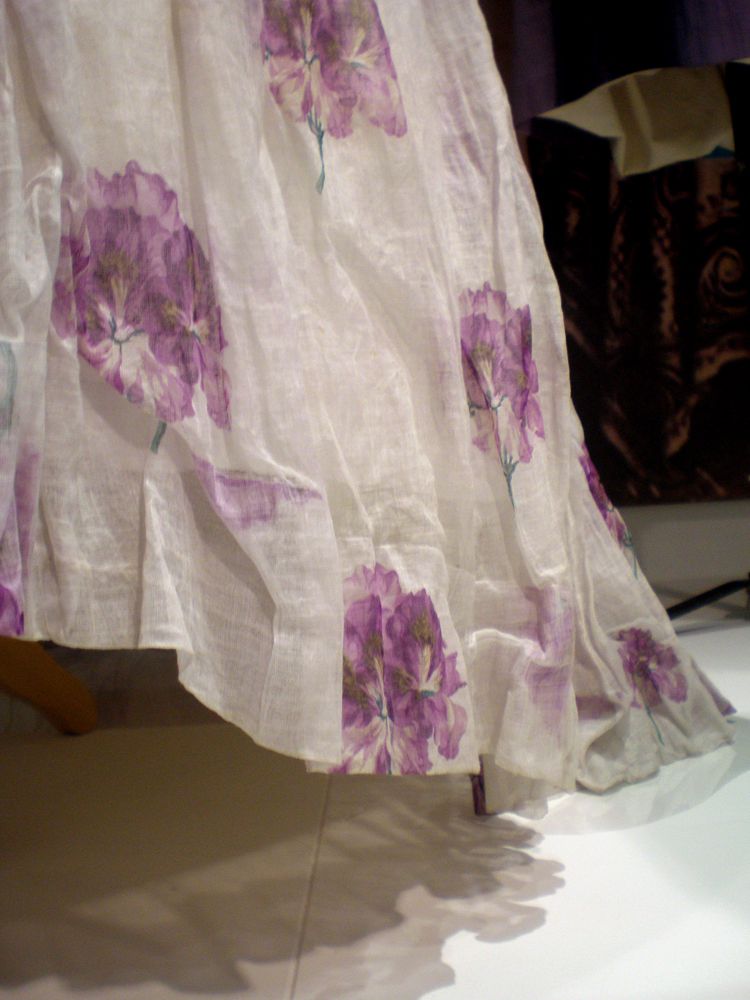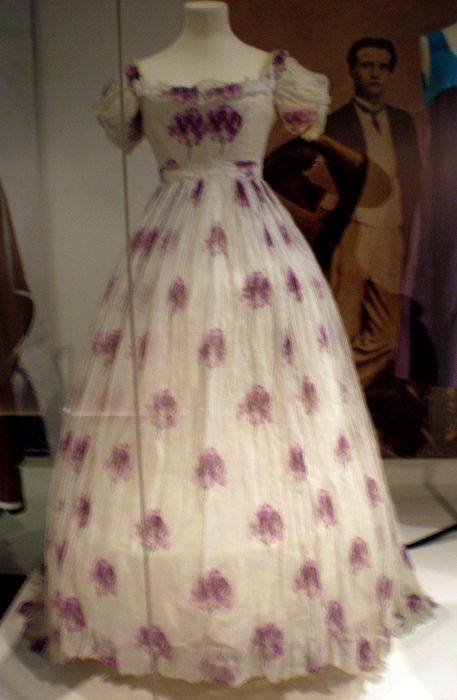 Pink silk coat worn with quilted breeches (late 18th century). This light-coloured outfit would have been worn in the summer on in court in 18th century, or for fancy dress at any time since then. The waistcoat embroidery suggests really professional craftsmanship, but the breeches look like they were made of woman's quilted petticoat. :D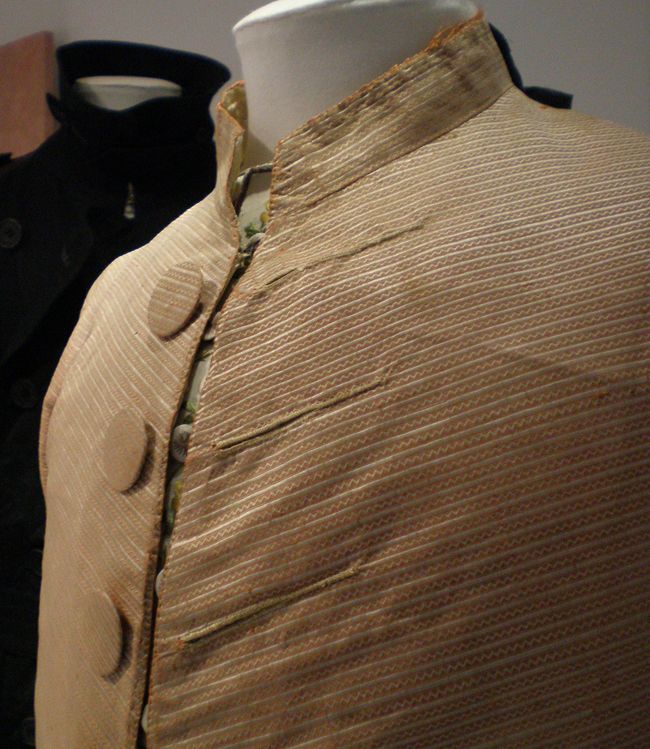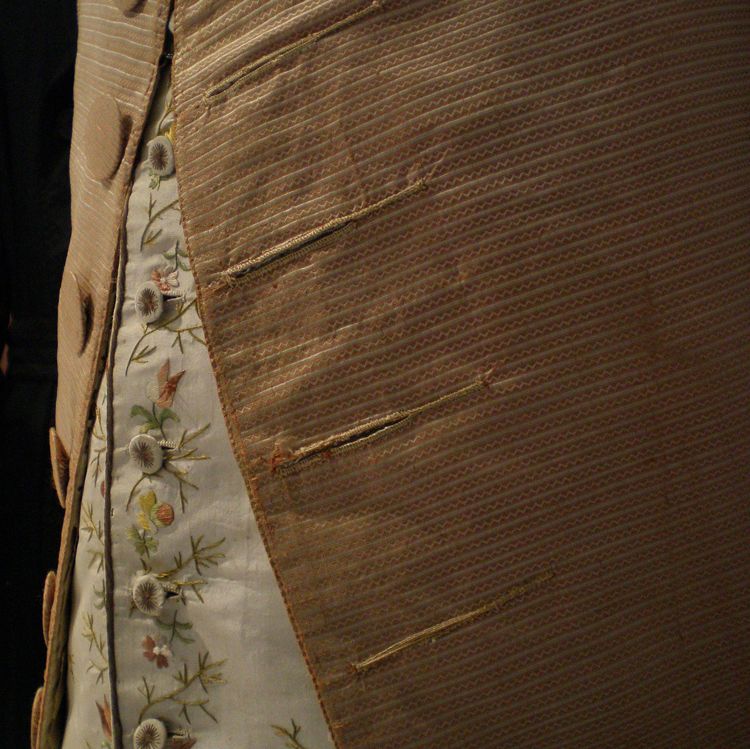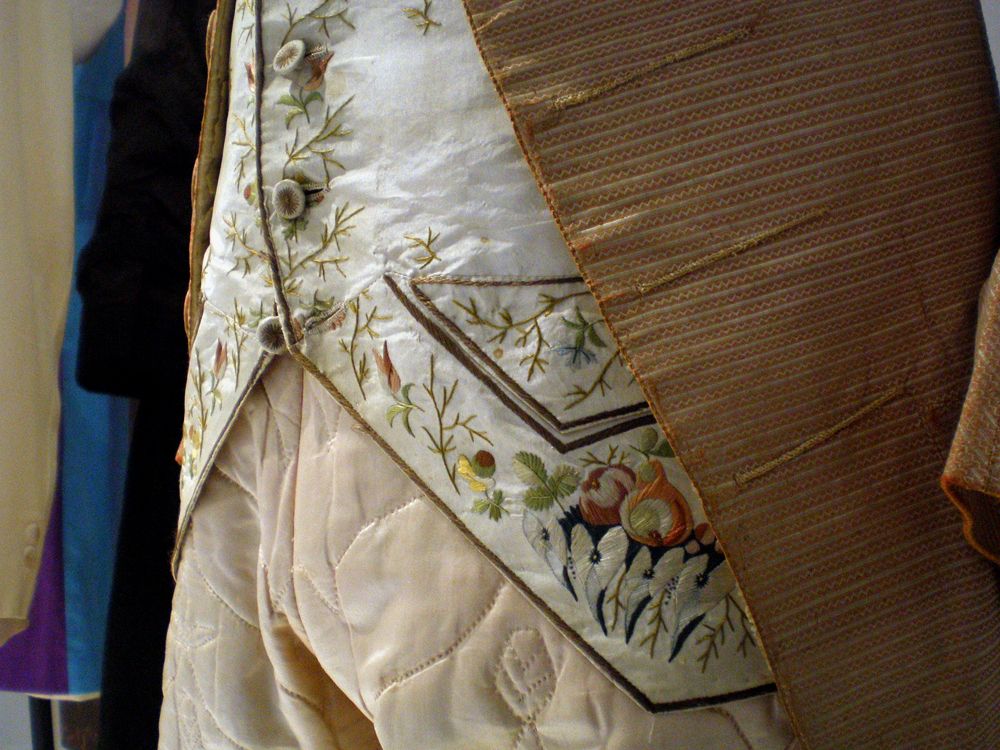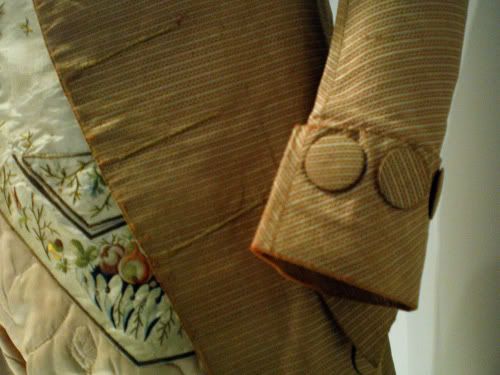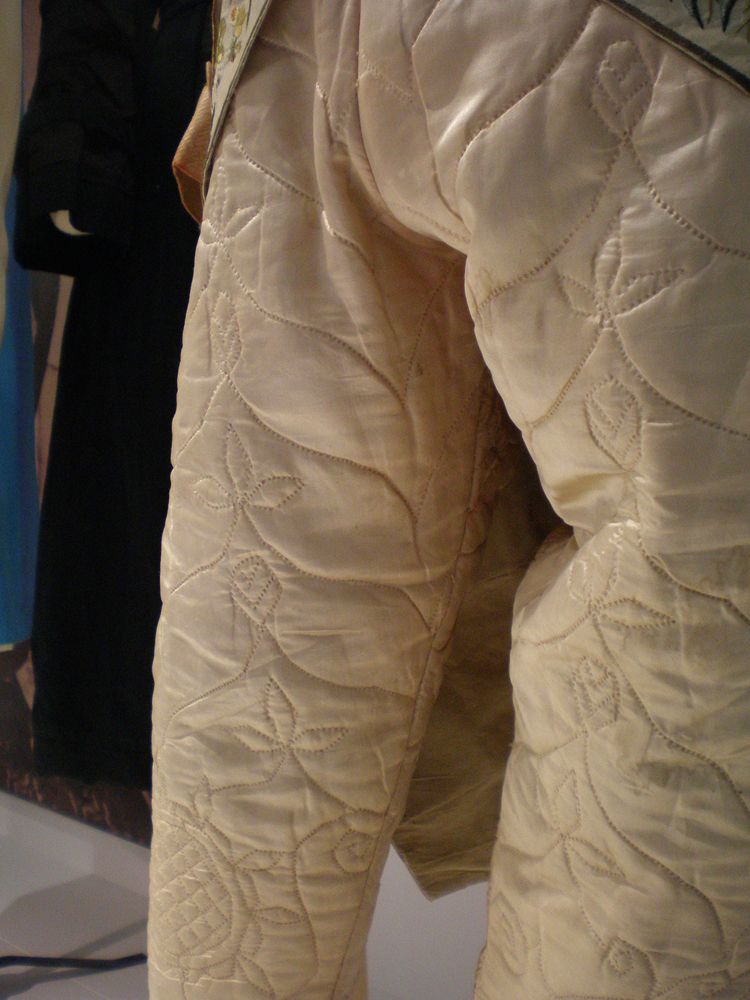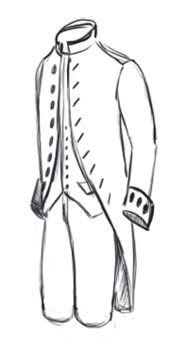 Now, a few photos of hats, shoes and handbags. They didn't have any descriptions with them.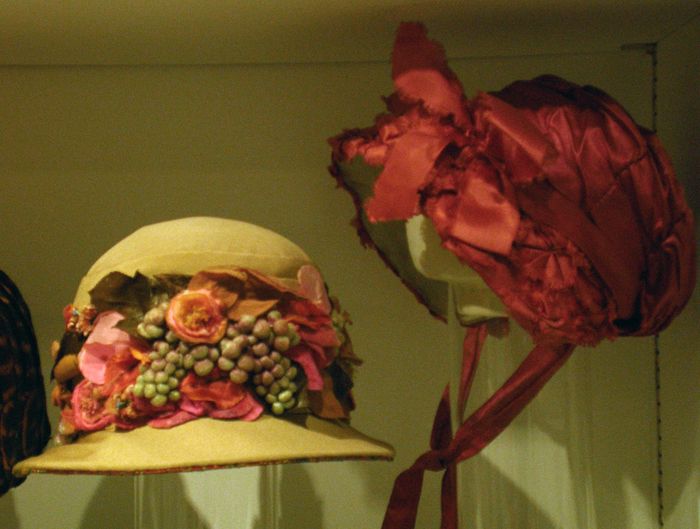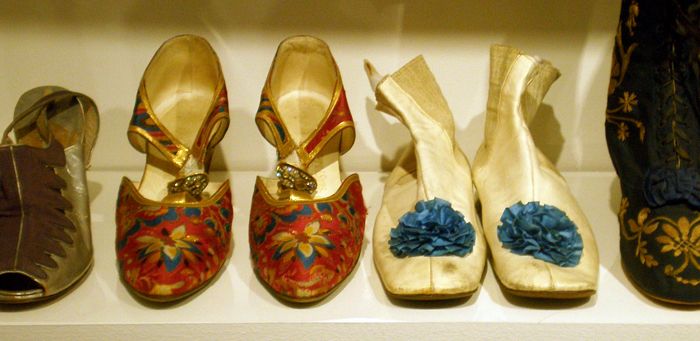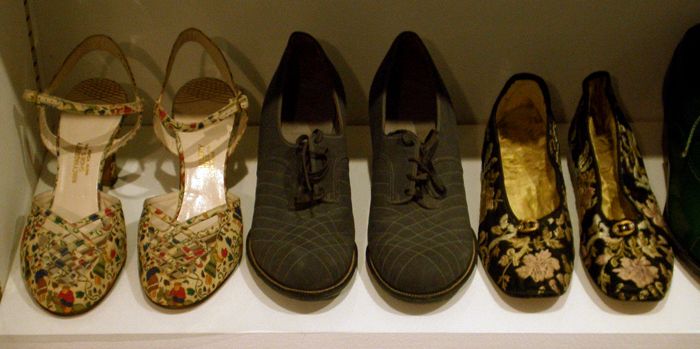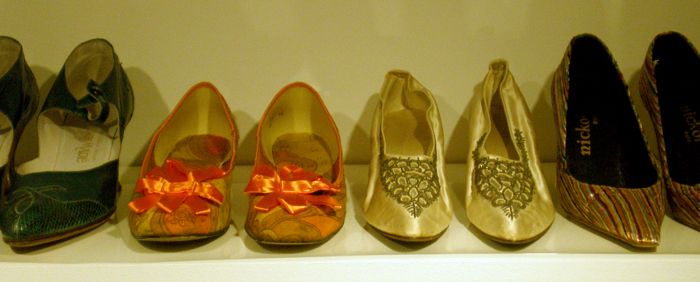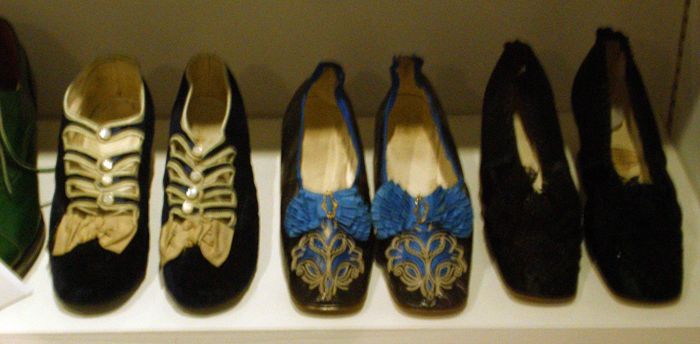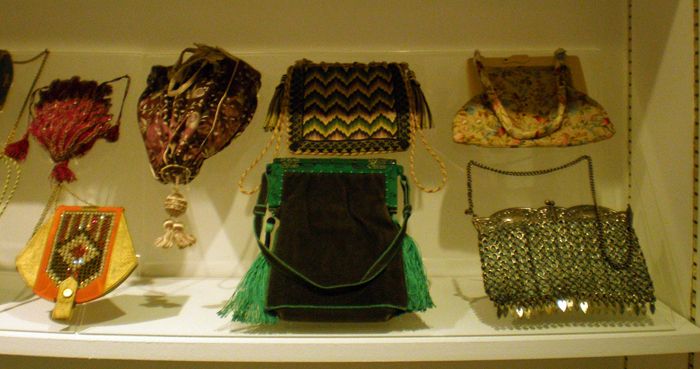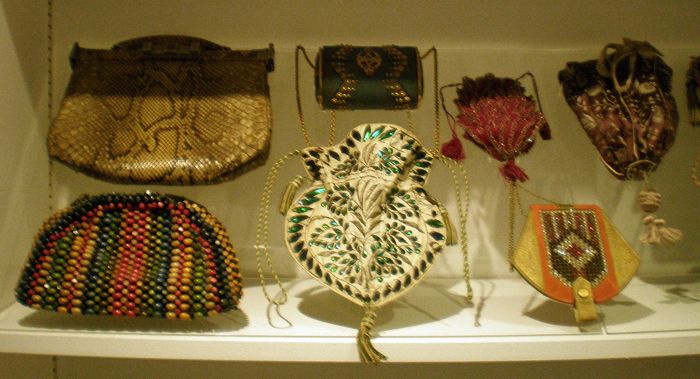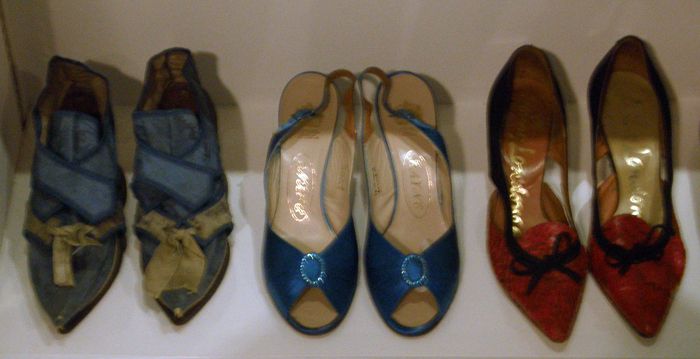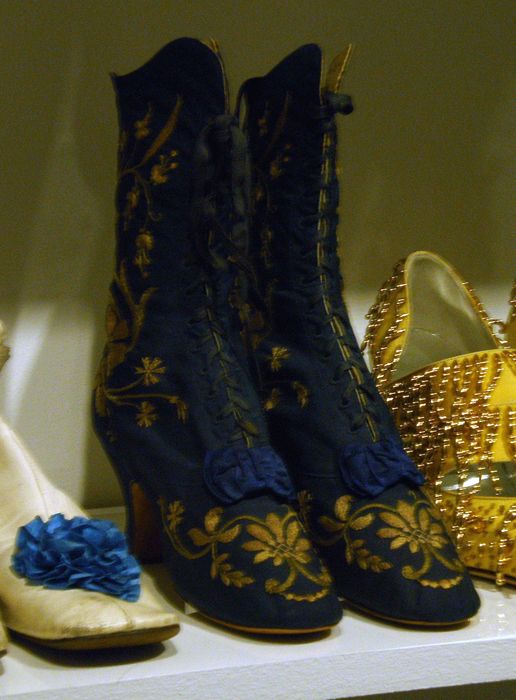 In the demonstration room I talked to an old lady, who said that she had been asked to bring in embroidered clothes, as the theme for that period was embroidery through time. She made all the dresses herself. The first one is her interpretation of Elizabeth I's Phoenix Portrait, and it took a year to make. The dress is complete with "blackwork" - the black embroidery on white textile - and wooden corset. (Corset with wooden plates, that is :D)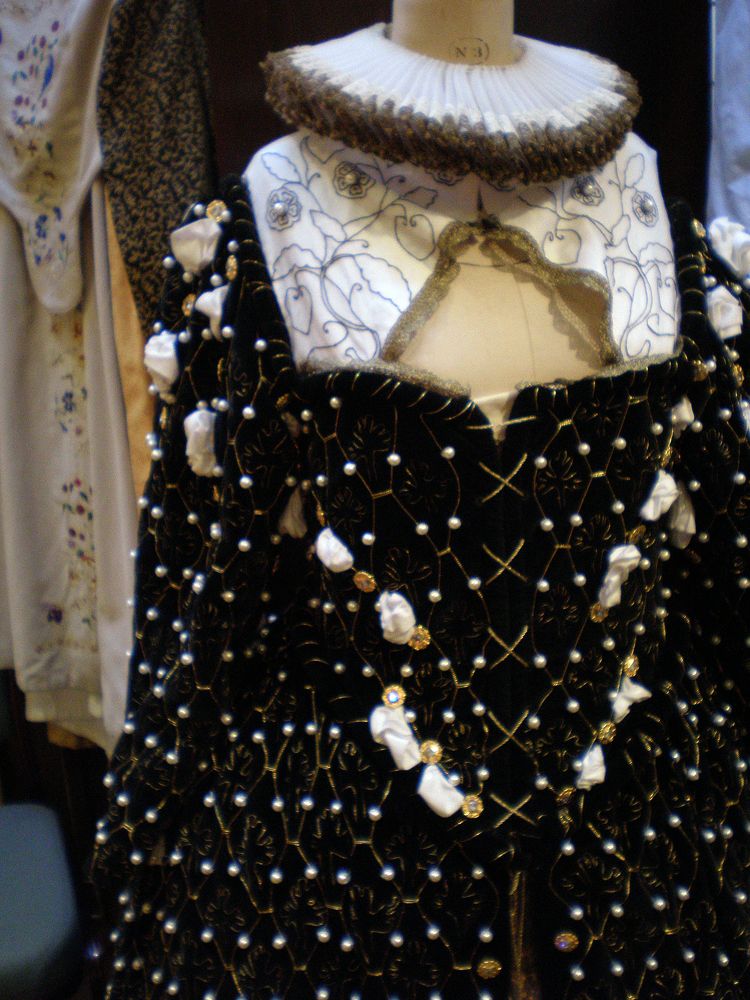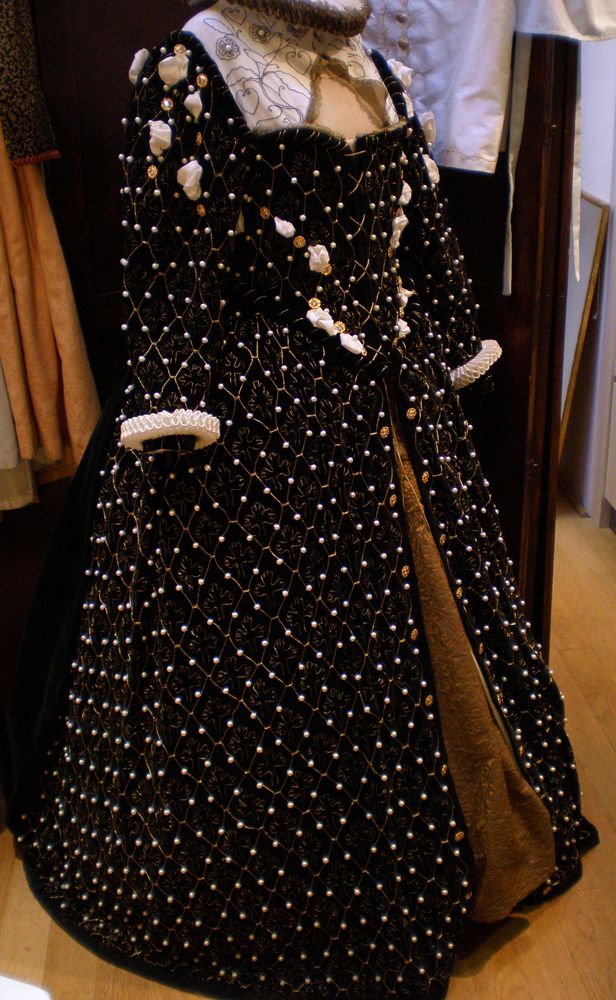 The Phoenix Portrait: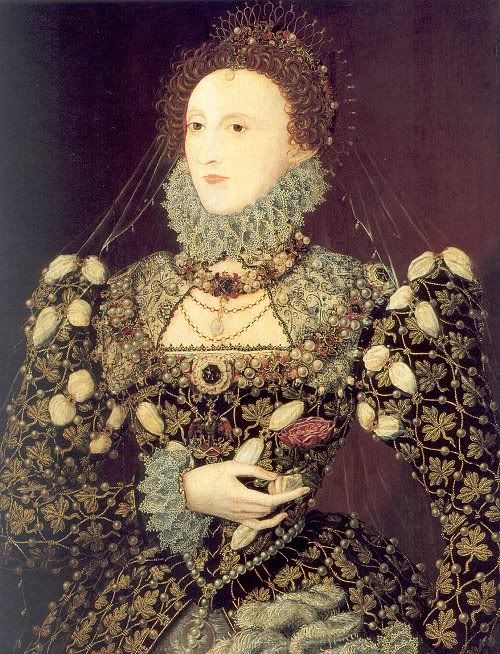 A Georgian dress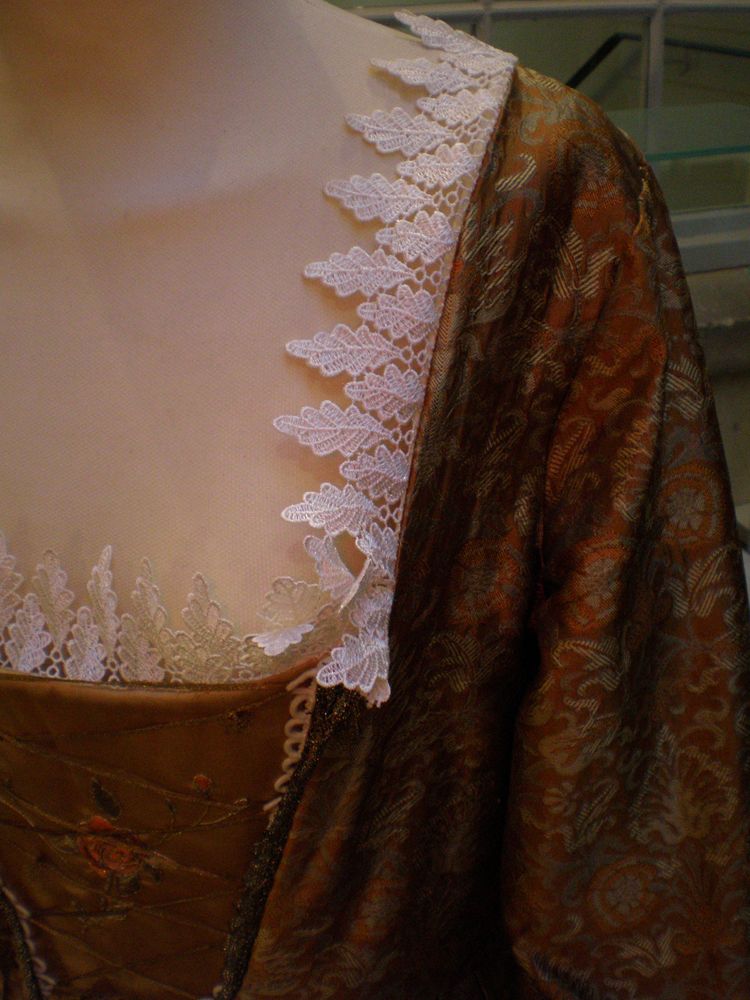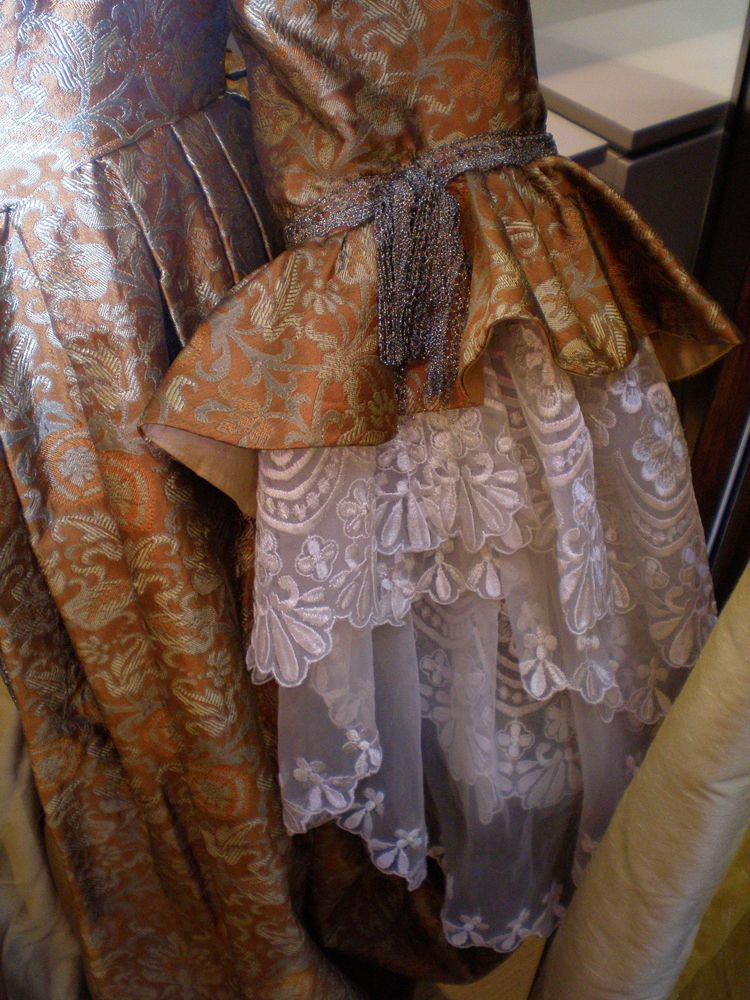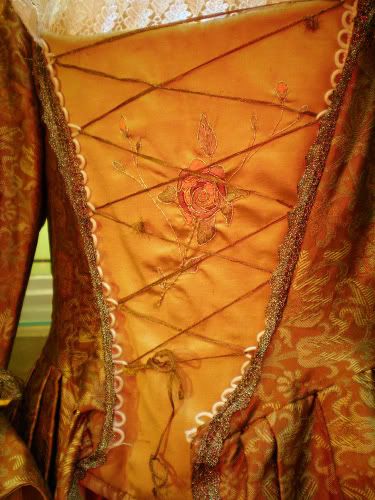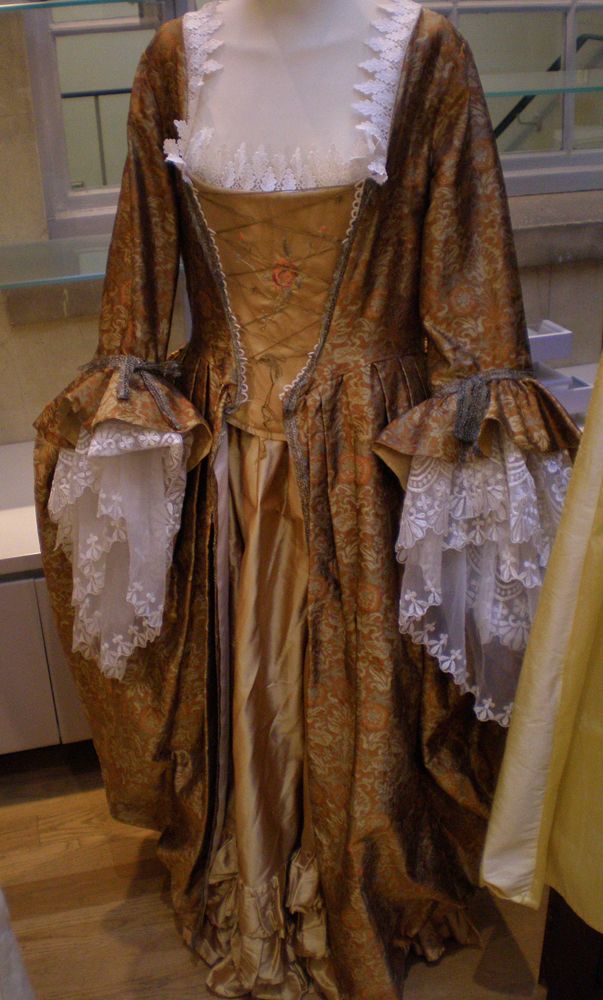 Her bag for embroidery equipment - also 16th century design. The "petals" have tiny pockets on them, plus there is the middle "purse" bit. There was a needle book with a bee on it. :D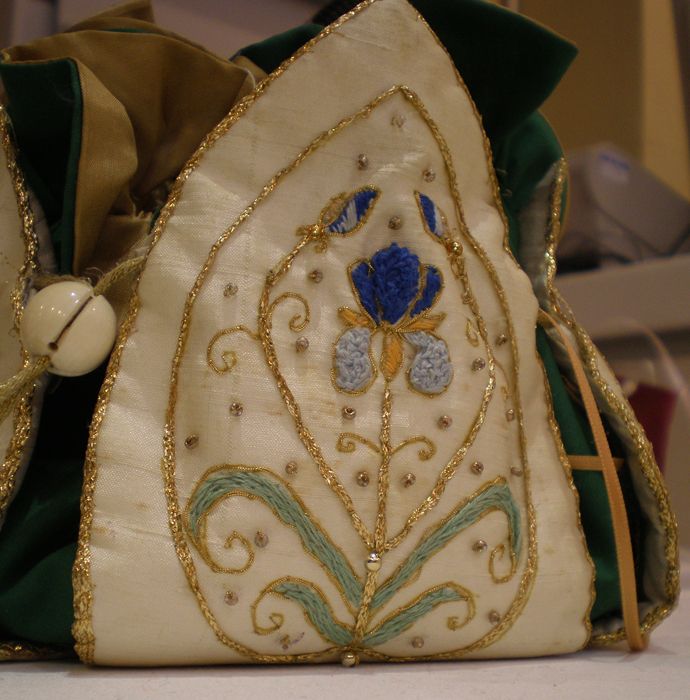 And some postcards:
Man's shirt, about 1580-90 and woman's shirt, about 1610
Woman's embroidered jacket, about 1620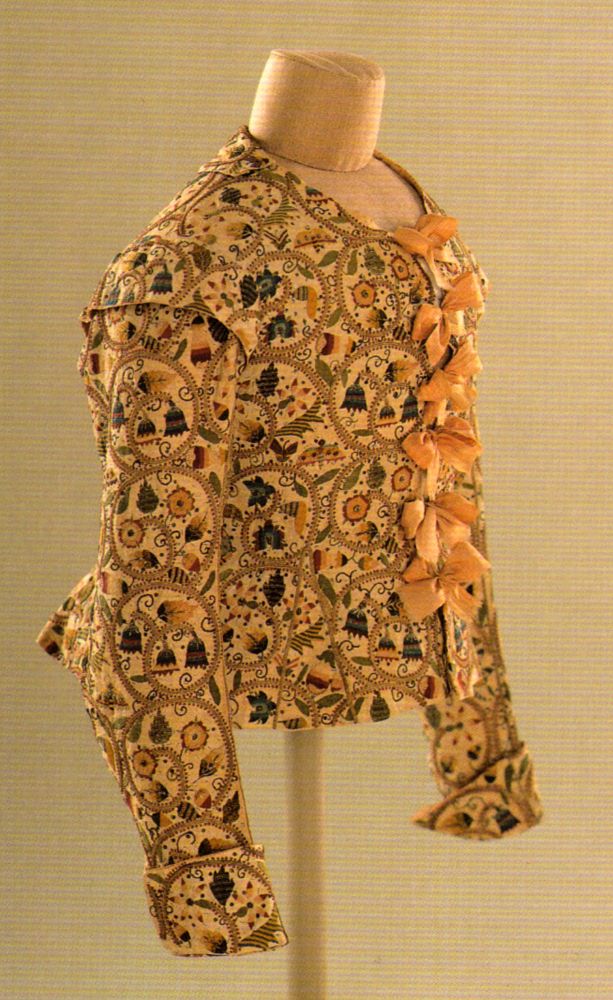 Man's formal coat, about 1720
Sack back dress with matching stomacher and petticoat of brocaded silk, about 1770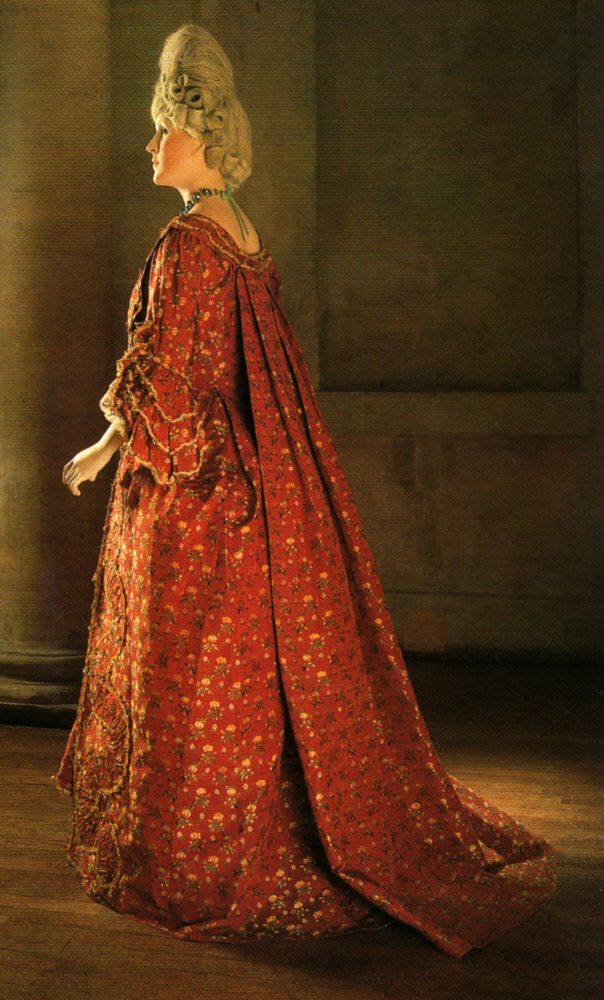 Day dresses, 1830s. From a dress with full ballooning sleeves to one with a much closer fitted style, fashions in sleeves changed dramatically during the 1830s.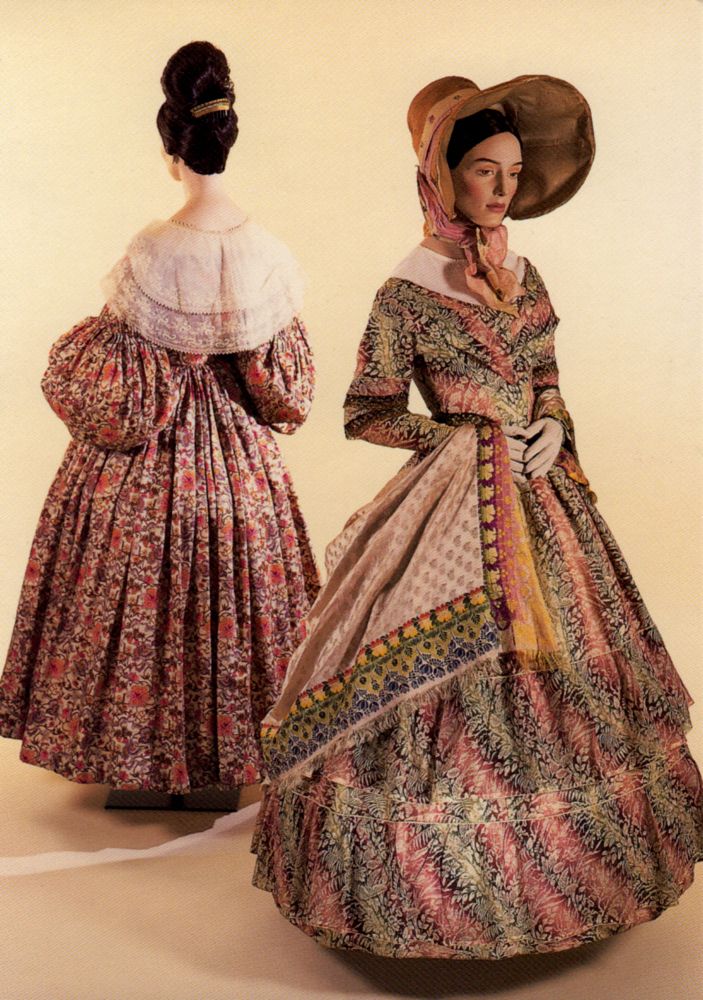 Brocaded silk dress, 1833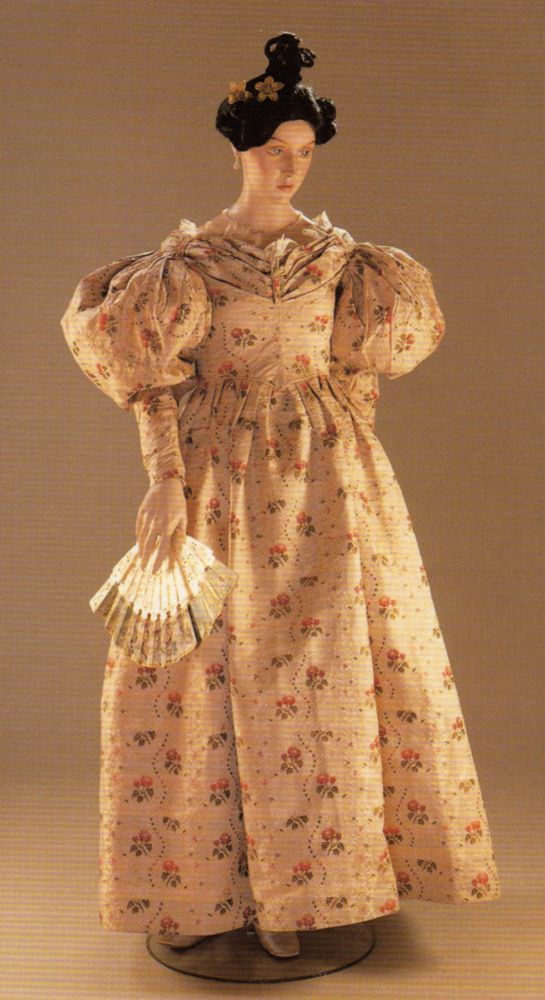 Dress of cream alpaca trimmed with blue silk, about 1872-3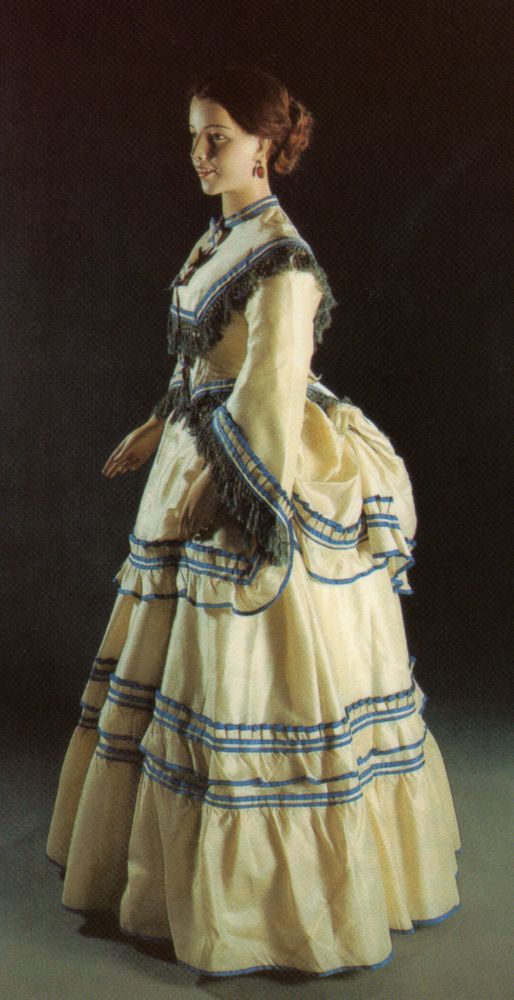 Evening and day dresses, 1870s. A cream wool dress and two blue and light brown silk dresses showing the variety of skirt shapes fashionable in 1870s.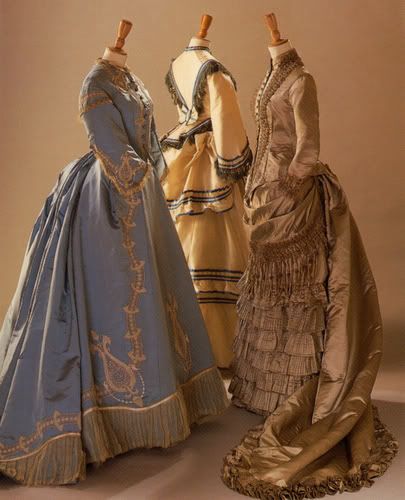 Day dress, late 1880s. A red silk satin day dress with velvet panels, which would have been worn over a crinolette in order to give the correct fashionable silhouette.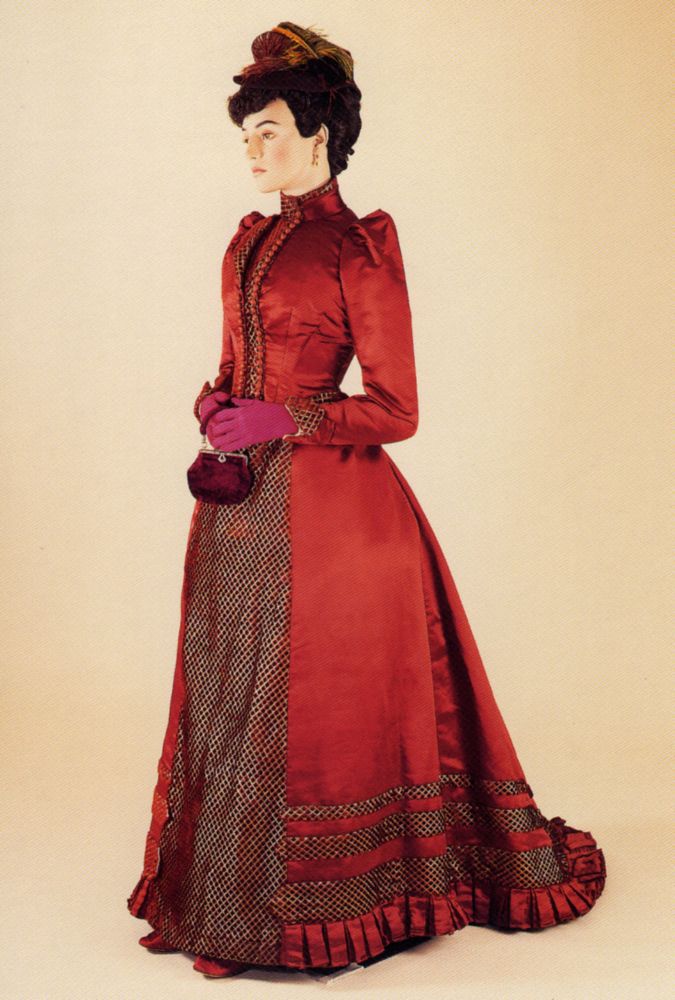 I am a bit sorry that the photo wasn't taken at another angle, because it has a wonderful asymmetrical front, like this:
(I saw it on display the last time we went to the museum.)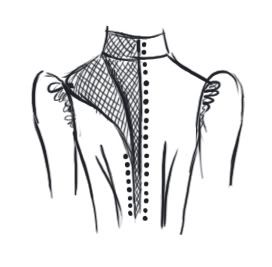 Iris,
sincerely
*WARNING WARNING* Very image heavy post behind the cut!
The Antique Shop:

still here

Feeling Mostly:

accomplished, part iii

Classical Music:

House in telly